Developer David Shaw has now released The Long Gate, a thoroughly mysterious puzzle game full of quantum physics and circuits set up as puzzles.
With puzzles that can be completed in whatever order you find them, Shaw worked with a quantum computing science company called D-Wave Systems to build them and make sure the quantum theory used is factual and achievable. The result is a puzzle game with a very interesting idea - if you can grasp the mechanics and if you love tinkering with wires.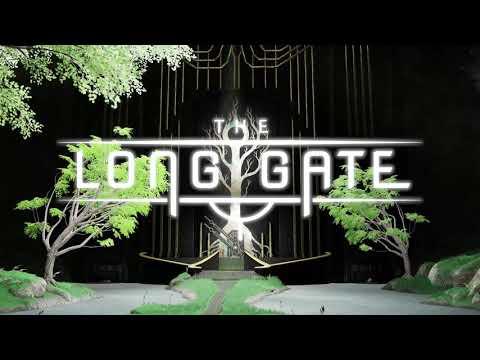 The Long Gate could have possibly sat along side the likes of Portal and The Talos Principle, if it did a bit more world-building instead of abruptly dumping you into it. It's not enough to have good intricate puzzles, you need some sort of attachment to it that I wish I had here because the setup is initially quite exciting. Walking through these huge chambers with lots of moving pieces, with a couple quite beautiful scenes, I wanted to know so much more.
Mystery like this only really works where it's carefully guided. The learning curve here certainly didn't help and there's absolutely no setup to help you out. There's a few initial starting puzzles of course that are easy enough but the difficulty just spikes so suddenly and harshly. It assumes far too much existing knowledge on part of the player, and that's a big problem. The difference in other first-person puzzle games, is that their mechanics are trickled in and start with the basics. Here, there's not really any of that. The result, is a game of frustration.
Feature Highlight:
Challenging puzzles - cryptic puzzles built around digital, analog and quantum circuits
Open exploration - players can explore the caverns and complete puzzles in almost any order they choose
Underground Oasis - The caverns of The Long Gate are full of wonder and nature, providing a contrasting setting to the machine-based circuit puzzles
Stunning soundtrack - The Long Gate features a beautiful original soundtrack by musician Nicholas Newman
If you do have an open and keen mind for challenging puzzles and you have ample patience, The Long Gate could be good. Not a game made for everyone, that's for absolute certain.
You can buy The Long Gate now on Steam.
Some you may have missed, popular articles from the last month: