Top marks for ambition on this one, as Antimatter from developer Geoffroy Pirard is planned to be a 4x city-builder where you can explore space and colonize many other planets.
It doesn't seem to really fit into a few standard genres. Is it a city-builder? Yes. Is it a game of space exploration? Seemingly also yes. The developer explains how each planet can be explored and built up with different biomes, native cities, hidden structures, forgotten civilisations and more surprises to find. Not always peaceful either, some planets as expected are quite dangerous places to be exploring.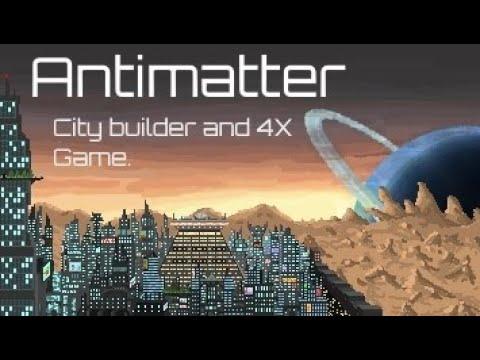 Not only is it a galaxy-spanning exploration city-builder, there's also elements of a management game here too. You deal with industry, policies, taxes and trade as well. There's even a crafting system, and you will be building all sorts of rockets and space stations - it's got a small bit of everything it appears.
What's just as impressive is the destruction system - as the developer explained that it's all fully simulated. Every pixel can be destroyed or altered on planets, while you dig for ruins or destroy them with big weapons the choice is yours. To go along with that there's some physics systems too, like water and lava flows and there's even a planetary weather system.
It's currently crowdfunding on Kickstarter, after a brief first failed attempt under the name of War Industry - it seems they decided on a different direction with it. Their tiny goal of €2,500 has been reached so it's already funded with 21 days left to go - so we've added it to our dedicated Crowdfunding Page.
Find it on Kickstarter here.
Some you may have missed, popular articles from the last month: