Breakpoint released today and it's an absolute joy. I don't need to bury the lead on this one, as I just want to tell you how freaking-awesome it is.
What do you get when you take a bright neon twin-stick shooter, where the shooting has been taken away from you and replaced with exploding melee weapons? A whole lot of action and insane amount of fun that's what. I get a big smile on my face each time I load it up, as it's just genuine easy-going entertainment. Even the intro was brilliantly done, as it's both a tiny tutorial and a logo screen as you smash things and get shown the logos. Excellent touch.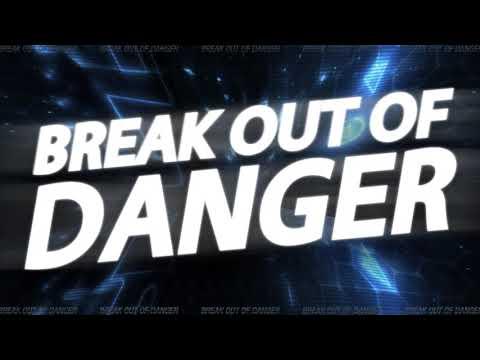 It reminds me of the same feeling I got the first time I put my hands onto a controller for Geometry Wars in the early 2000s. Zooming around this little arena, blowing everything up and watching all the action unfold - it's awesome! Breakpoint has a single and very focused game mode, and thanks to that it's also highly polished. 
The way Breakpoint works is that with each successful hit, you build up towards the…breaking point. Get it? Once that's reached – boom! This feature makes it actually give you a little strategic feeling, other than just sliding around as you weave in and out of enemies. You need to get your timing right, as you want to make these big melee weapon explosions timed correctly to take out a bunch of enemies. One other thing about this is this whole melee thing? It's partly a lie. Why? Well, you get to throw your weapons too once they're ready and then they can explode in the direction you throw. That might actually be my favourite thing about it.
You know what's actually amazing? Not only is it a high-score chaser of the purest arcade neon smashing fun, it also has online leaderboards to see how you stack up against the rest. Okay, that's not the amazing part but I had to mention that first because — you can view the full replay of each high score. Seeing the skill some other players have with it, as they carefully slide around the enemies and slash away at them, has left me feeling rather hilariously inadequate.
Feature Highlight:
Master the challenges of a single, focused game mode.
Wield five distinct melee weapons, each with three levels of upgrades.
Break your weapons, annihilating everything in the blast zone.
Dodge through swarms of twelve different enemies.
Compete with your friends for score, or reach for the top of the global leaderboard.
Watch the best run of anyone in the world through the replay system.
Full support for keyboard & mouse, as well as controllers.
Breakpoint is a great game to blast through, of that I don't have any doubt in my mind. However, it is quite limited in terms of overall content and will get repetitive quickly. That same smile still appears on my face when I load it up but it would fade slower if there were more weapon types. With the idea that it's a twin-stick slasher instead of a shooter, it's brilliant but it could have easily done more.
Incredibly fun, works great, feels awesome but I need more! Don't let that dissuade you though - i'm still giving it a total recommendation. For the price it's fully worth it.
You can buy Breakpoint on Humble Store and Steam.
Some you may have missed, popular articles from the last month: