What could be a sweet tale of family and saving the world, KAPIA is currently crowdfunding on Kickstarter with Linux support planned if they hit a stretch-goal.
KAPIA tells the story of a small girl and her grandfather in the funky apocalyptic world of KAPIA. Set after the "World Union" has collapsed and nations split from each other, all while a "mysterious intelligent infection" has forced people to live under a city in lockdown. That…sounds a little familiar to what's going on with COVID19 in some way.
Have a look at their trailer: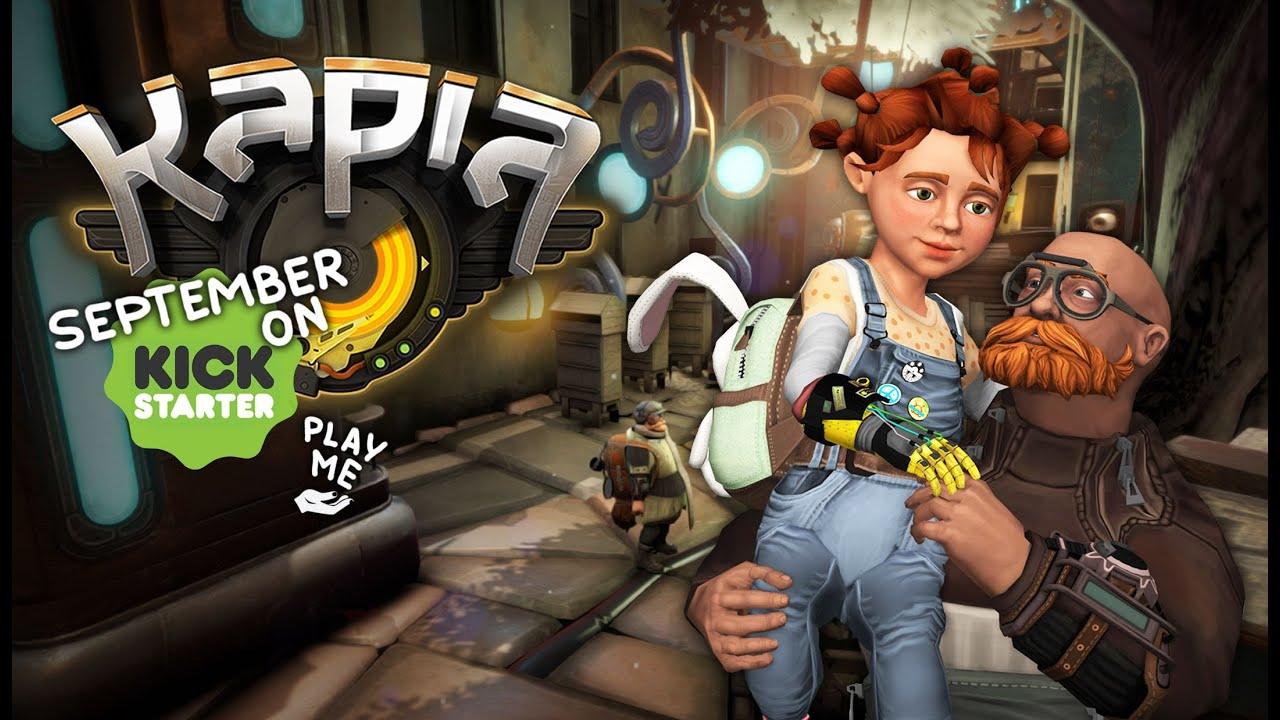 Planned features / more info:
Unique 3D design - KAPIA is a reimagined living museum. Enjoy a carefully crafted environment that suits the unusual combination of medieval architecture and futuristic gadgets. Intelligent robots walk the streets of manually carved stone, power banks light up antique lamps, and typewriters serve as input devices for powerful computers.
Puzzles and mini-games - Just like in traditional point-and-click most puzzles are tied up with objects, but there are also conversational puzzles and a whole bunch of logical mini-games.
Voiced dialog - Voice talents from all over the world. Each actor brought to the game a part of their own experience making the world of KAPIA truly multinational.
A traditional point-and-click flow with an easily accessible drop-down inventory. Along with a first-person close-up menu where you can interact with various items. Or - play KAPIA with your controller and enjoy a modern game flow from your couch.
Their initial goal is only $12,000 and the Linux (plus macOS) goal is together at $17,000 to see it supported. They've got until October 15 to hit it. Update: as the developer clarified in our comments, Linux support comes either way but the stretch-goal ensures a same-day release.
You can back it on Kickstarter and follow it on Steam. If they do manage to hit the Linux goal once it's finished funding, we will let you know.
Some you may have missed, popular articles from the last month: