Hybrid Beasts from Beastbits aims to modernise the classic turn-based battling found in Worms and hype it up a little, with a release now live on Steam in Early Access.
On the surface, it's very much a Worms-like. You each take turns moving around a character from your team, pickup weapons, dig, attack and more. However, they're aiming for a what they say is a "cross-genre game" that has you explore an open-world, go through quests and discover secrets.
Right now, they said a lot of the game is already finished. It has fully functional local multiplayer with a single standard battle game mode, more than 70 weapons and items, 2 tournament modes and multiple different battlefields to visit spread across a map you need to explore. They've confirmed online multiplayer is coming, and a single-player mode will also arrive next year too.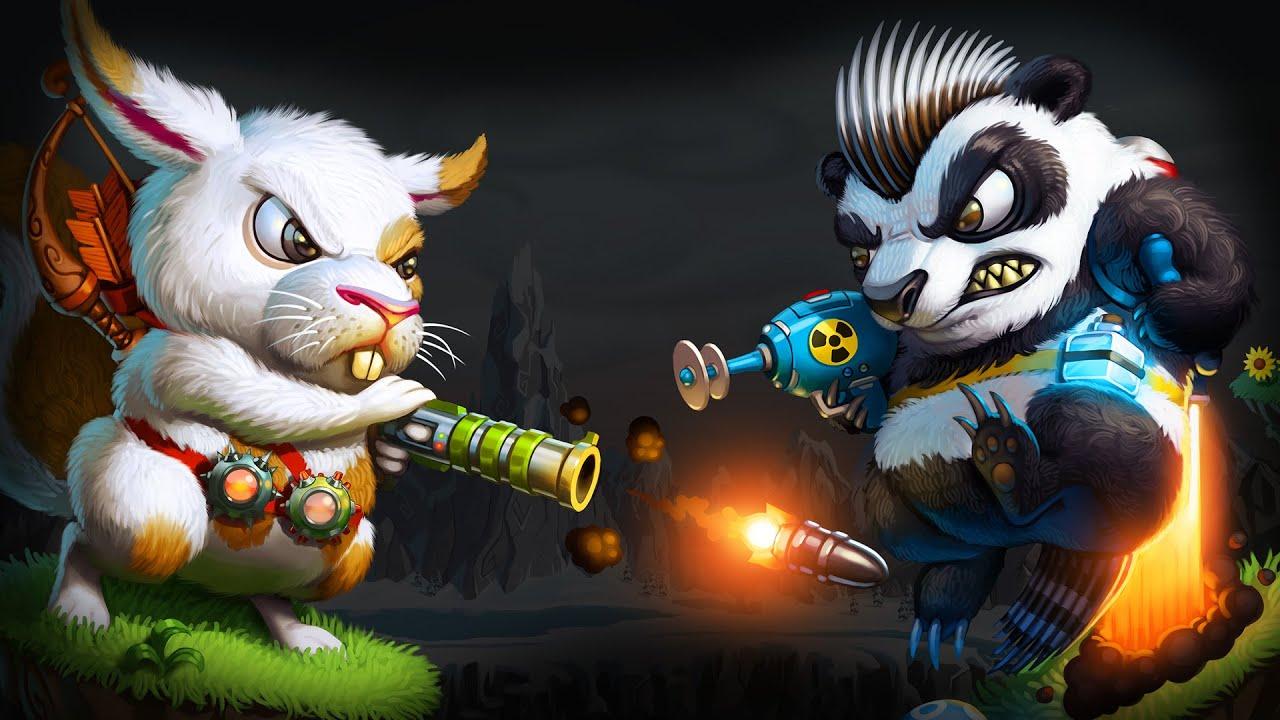 As someone who grew up playing Worms on the Amiga (what a classic!), I love this. Graphically it looks really sweet, everything is nice and vibrant. What I'm really curious about though is the overall presentation, and how they pulled in what sounds like the same narrator from Move or Die. It's hard to tell how much they're used, since the current Early Access release has only limited modes to try. Overall though, for an initial Early Access release it's certainly very promising, especially if you love Worms. Very keen to see how this progresses now it's a bit more visible being on Steam.
Some planned features includes:
Random events such as asteroid impacts, earthquakes, blizzards or even alien invasions make battles more exciting
Choose from many different and devastating endgame modes: for example Genesis flood and Volcanic eruption
World regions drastically impact gameplay. For example, in a forest, you can dive into the clear water; whereas, in colder regions, the water is frozen to a solid block of ice that can be walked on. Near the volcano, on the other hand, the water has been vaporized by molten lava that immediately kills any beast that touches it
All of the more than 60 landscapes and battlefields are handcrafted and designed with strategies and deceitful ambushes in mind. The possibility to randomly generate battlefields is coming soon.
Hybrid Beasts has been developed to allow for extensions of all major game elements. Expect new battlefields, random events, power-ups, endgame modes, quests and weapons to be added regularly.
You can find Hybrid Beasts on Steam.
Some you may have missed, popular articles from the last month: