Just released today is Epicinium, a competitive strategy game that tries to get you to think a little differently as you fight while trying not to destroy the environment.
With nature being a finite resource, is it worth winning the war if you're left with nothing but dirt and ash? An important question of course. Here you win based on how much of mother Earth is actually left as you battle other players or AI across many simultaneous turns. Deal with weather effects, climate change and more.
See their new trailer below too: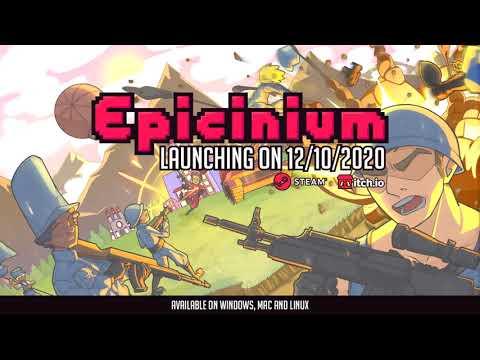 Feature Highlight:
Multiplayer battles with up to 8 players in free-for-all
Versus-AI skirmish matches, featuring several AIs with different strategies
Ranked and unranked matchmaking modes
An easy-to-use map editor
Just like they said they would do, it's now open source on GitHub too under the AGPL. You need the game assets to run it, available in a different GitHub repository that are under the CC-BY-NC 4.0 license. Wonderful to see more games release their source code.
As for the game ready-made, it's entirely free to play. You can donate on itch.io if you wish or buy the soundtrack on Steam which will help support them.
Some you may have missed, popular articles from the last month: