Built like the arcade action-puzzlers of the mid-90s, Petal Crash is a very welcome addition to the block matching genre and is a joy to play. Released with Linux support on October 12 following a successful Kickstarter campaign in late 2019 the idea is great.
Petal Crash will be real familiar to anyone who has played a block-matching game, anything similar to Match-3 style and you know mostly what you're getting into here. However, it's not as simple as just matching tiles. You're not simply swapping spaces, you're actually throwing these coloured petals around the board to try and match the colours together. If they smash into another single block of the same colour, they explode and push away any other blocks attached.
The result of that is a seriously satisfying gameplay loop, one that allows you setup some ridiculous combinations. You could wipe out almost the entire board with a few well-placed blocks, although difficult it's doable. In my own time blasting through the timed mode, I've managed to set off some pretty big chains and it's so fun to watch it happen.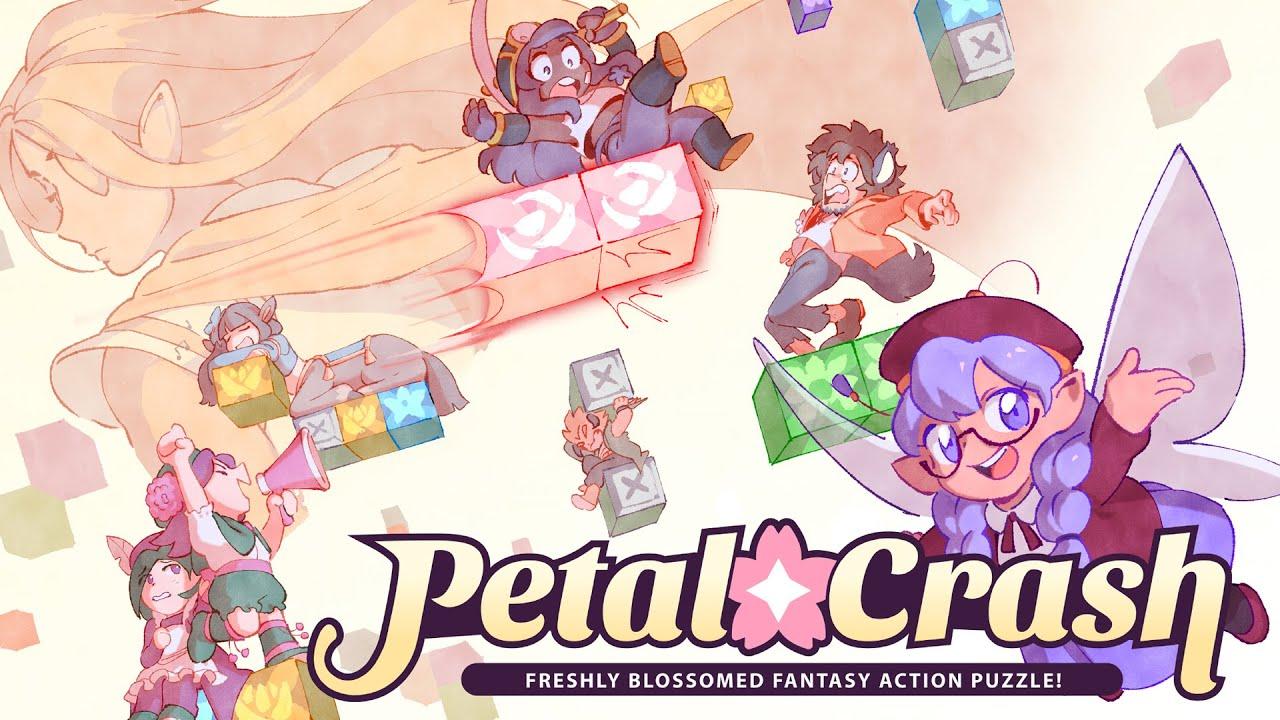 This block-smashing idea works so well that there's even a versus mode, which really shows off just how great it is. You can play against another player locally or versus the AI in a few different modes (or customise the rules to your liking). I'm a big fan of the Tug of War mode, which sees each player compete on their own board to clear as many as possible and fill up a bar along the bottom to launch an attack. Each attack in this mode reduces the opponents hearts by one, and when all three are gone you win.
Petal Crash offers up a fantastic spin on the matching genre, allowing you to often sit back and watch the fireworks as blocks keep pushing each other around and explode everywhere. It's a lot of fun. The only downside is that it doesn't appear to have online leaderboards, so you can't show off your matching skill against others online. Other than that, it's simply wonderful.
You can buy Petal Crash on itch.io and Steam and I absolutely recommend it.
Some you may have missed, popular articles from the last month: