A new digital adaption of the original board game Tsuro is out now with Tsuro - The Game of The Path, and it's really lovely. Note: The developer sent over a key to our Steam Curator.
In Tsuro you each have indirect control of a coloured pebble, while taking it in turns to place down a single path tile in front of your little pebble to move it across the board. Incredible simple to get into, yet there's plenty of strategy involved in it and it really is quite brilliant. It's a wonderful adaption, with some digital-exclusive modes. You can play for the longest movement loop, the last one remaining on the board and more.
Check out their trailer of the Classic mode versus AI: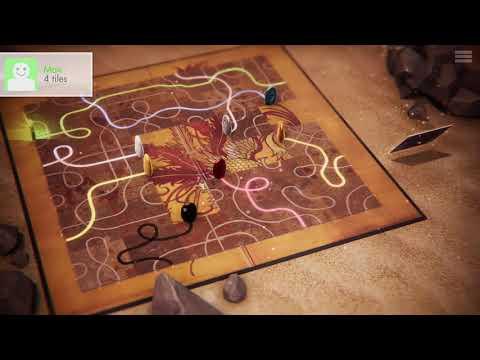 Not only does it support different game modes against the AI, you can also play local multiplayer and it has online support too. The AI is pretty good at it too, with three different difficulty modes depending on how much you want to be challenged.
It's a fully featured release that perfectly captures the feel of Tsuro. This might be the most relaxing digital board game I've ever played, really channels that zen-like stuff. It's an official adaption too, so it's nice to see it done well. Great family-friendly fun.
You can buy Tsuro - The Game of The Path on Steam.
Some you may have missed, popular articles from the last month: