Sword Slinger is a rather unique physics-based puzzle game about slaying goblins by controlling a sword with magical behaviours. Combine magical logic blocks together, to unleash amusing solutions. Out now with Linux support.
Created by Firebelley, an indie game developer and software engineer based out of Northeast Ohio. Sword Slinger was created over a period of 7 months, after being fascinated with the idea that simple inputs can create complex outputs. Check out the trailer: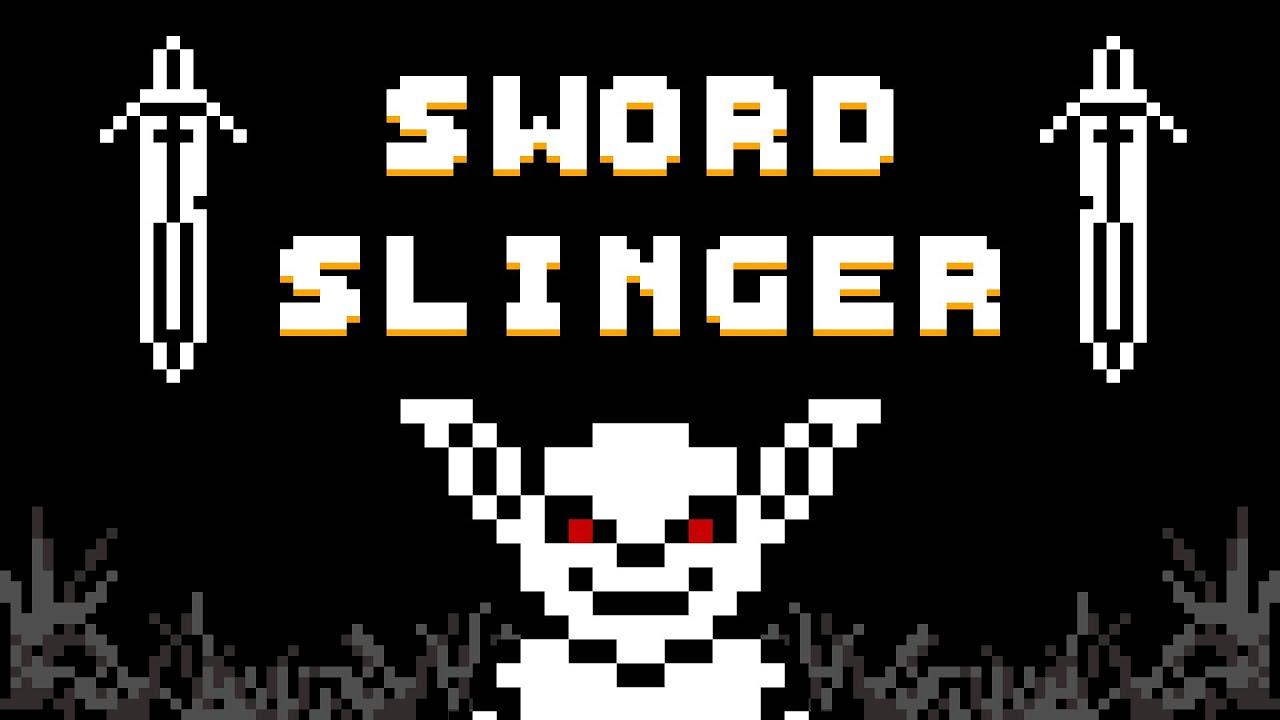 With thanks to the developer sending a pre-release key, I've been throwing swords around for a while and found it to be a genuinely fun puzzle game. Tricky at times, and there's no one way to solve each puzzle due to the physics. Well, no doubt the developer had in mind a few specific ways but thanks to the design you can be as crazy or as calm as you want with it.
Lots of unintended consequences when you don't get the angle just right, as your sword bounces around everywhere except where you want it. Some levels can end up taking quite a few attempts too. The first time you get to slice through multiple of them in one shot feels great.
You do this and much more across 50 of these open-ended levels and it's hilarious. Once you get all the different magical behaviours, things can get pretty wild with all the different reactions. It can take quite a while to get through, which is sometimes due to getting the angle right a bit difficult but it leaves you with the feeling of wanting more. Especially when you're dealing with timers and all sorts, so you can set specific actions to happen when you've managed to get the sword somewhere specific.
Completely ridiculous but great fun, go pick it up.
Some you may have missed, popular articles from the last month: