A platformer where you can't jump? Well, it's been done before but not quite like this. Get-A-Grip Chip is out now and it's a wonderfully unique indie game worth your time. Note: key sent by the developer.
Thing is, grappling hooks have been done before too, and there's a number of excellent games with it. Get-A-Grip Chip is still different though, as the grapple is a big magnet on your robot head and you can only use it at specific points. The challenge here is getting in range of each point, to hop between them all. The result is a game that's seriously charming, while also proving to be a good challenge.
You'll be dealing with pits of molten metal, giant crushers, pools of toxic waste, shifting saws and high-powered lasers in the depths of a seriously broken robot factory, after a machine blew-up causing all sorts of trouble. All while you're trying to keep your momentum going to grapple between points, keeping an eye out for any robot friends in floating packages that need saving and trying to keep your speed up rank up on the leaderboard.
It's an easy to appreciate little gem, with plenty of replay value and the controls are really great on a gamepad. Absolutely delightful. Check out the trailer below: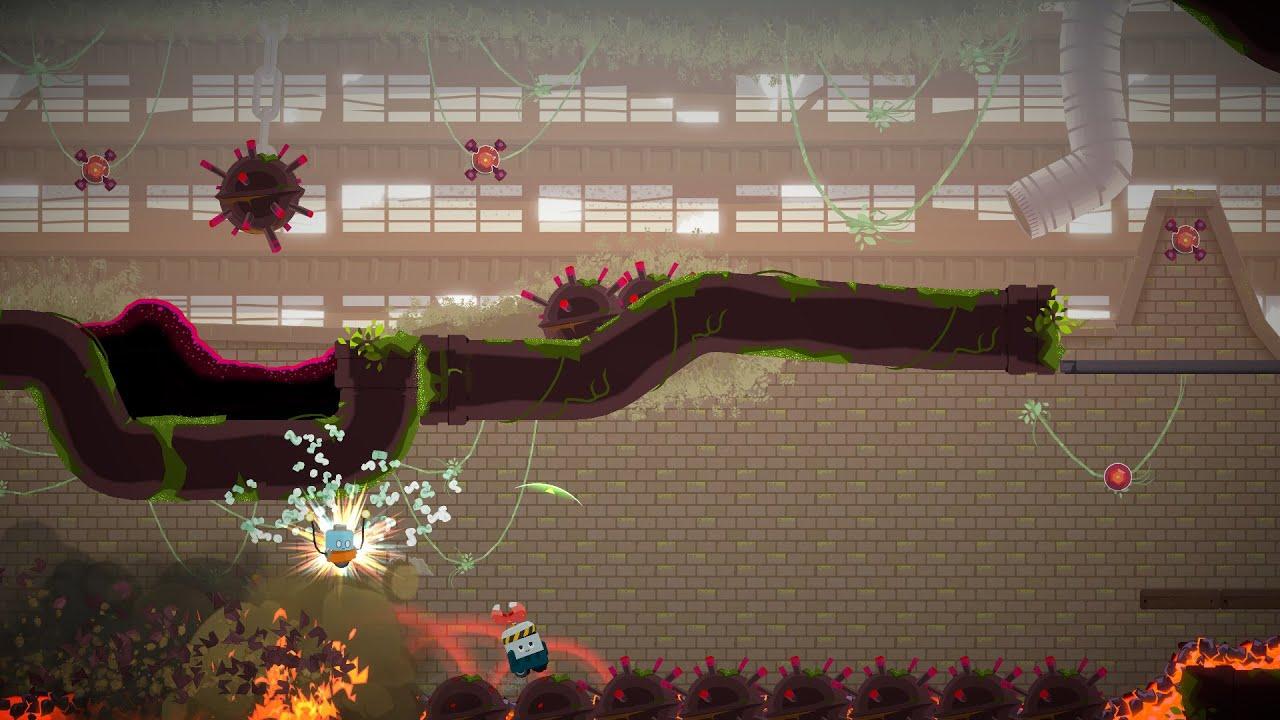 Feature Highlight:
Escape a gauntlet of high-flying and fast-moving obstacles
Soar through 5 worlds and 30 levels of grappling mayhem
Explore hidden areas and complete challenges to rescue all your robot friends
Race to the top spot on worldwide per-level leaderboards
Launch to the beat and sail through riffs to escape each world's rockin' final level
Play your own way with a controller or with keyboard & mouse
You can buy it now on Steam.
Some you may have missed, popular articles from the last month: