Up for a little mystery, hacking and trying to figure out who is out to get you? Untrusted is an online multiplayer (10 to 16 players) hacking/social deduction game.
Inspired by the classics Werewolf/Mafia, "in Untrusted, hackers from the fictional NETSEC group are tasked in hacking a specific server on a computer network. NETSEC members must use their skills and wits to outsmart the undercover AGENTs that will try each night to perform arrests or have other players become snitches for them.".
The developer emailed in to note that it's now available in Beta, which has pulled in lots of improvements. Here's what they say they've improved since the last major release:
Check out the new Beta trailer: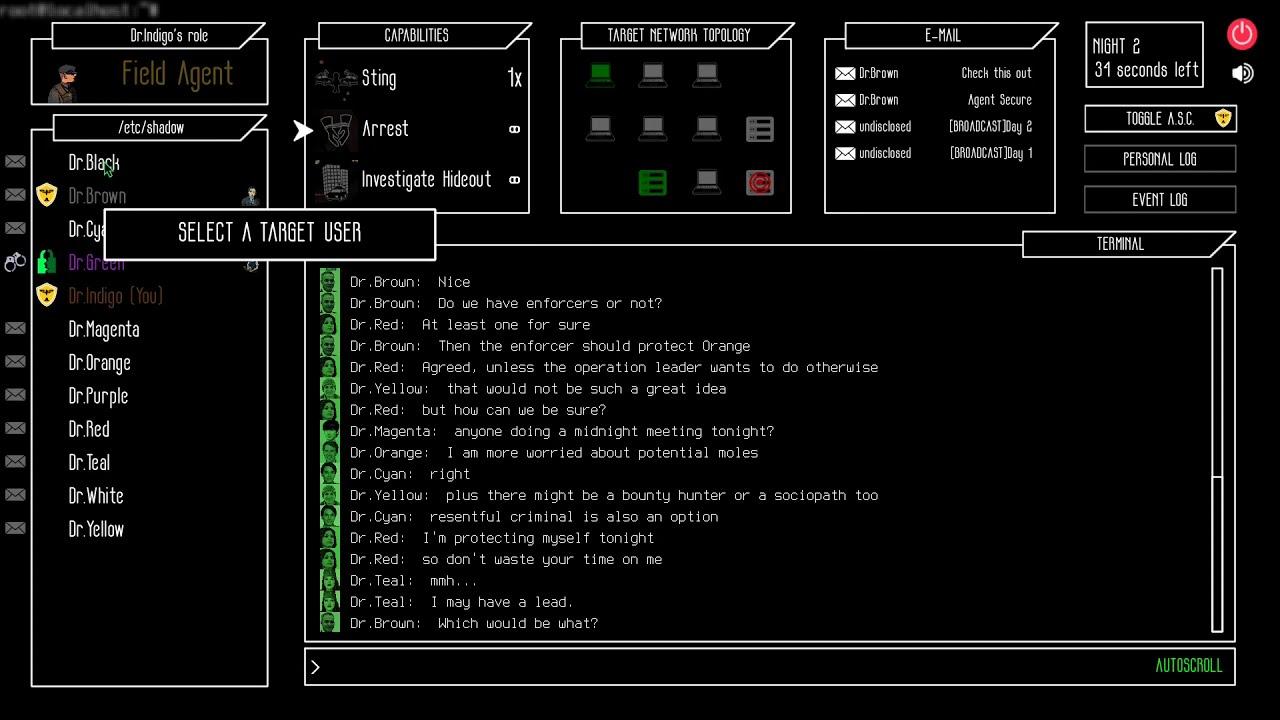 They're also launching a new playtest session which will be live on Sunday November 8th at 8PM UTC. You can find out more about the playtest and the latest version in their announcement post.
Some you may have missed, popular articles from the last month: