Miss the classic arcade first-person shooters? I know I certainly do (although without bleeding money into machines) and Affliction Rescue has a really great feel that you should check out.
In this retro-arcade FPS you get a tip off regarding illegal experiments leads to investigation of the Emeraldo Corporation's research sites. You are 'Agent Red' and your task is to gather intelligence, rescue survivors and survive the various monstrosities spreading through the island complex.
What Affliction Rescue gives is a very old-school feel not unlike that of a classic arcade machine experience, and other early blocky-looking first-person shooters. It's pretty damn good too, bringing things back to the basics of managing your ammo and hunting for secrets.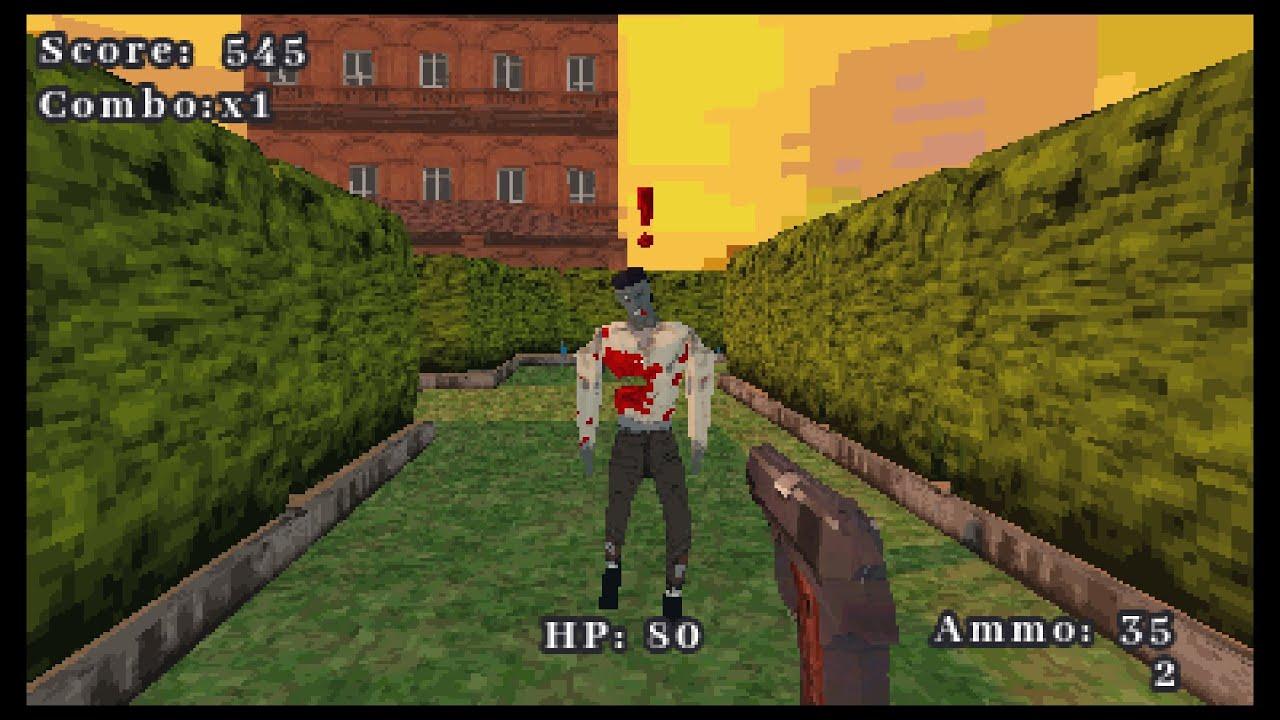 I don't know what it is about blocky zombies that make me jump either, flashbacks to the old Resident Evil games perhaps but there's a lot of fun to be had in games like Affliction Rescue because they're just so pure. Reminds me of a much simpler time in gaming. 
Game Features:
6 levels of first-person arcade shooter action.  Navigate the island complex, finding secrets and rescuing survivors. 
Utilise 6 weapons to fight back foes - pistol, shotgun, double-barrel shotgun, double pistols, sub-machine gun and the mighty lightgun.
Choose from 3 tuned difficulties.
Save your progress.  Return to the last level you reached with all your items, guns and ammo.  No need to play through in a single sitting.
You can find Affliction Rescue free (or a donation) on itch.io.
What's also fun is that this is part of a series of free games released by Magellanic Games, all of which appear to be made with Godot Engine. You can see various others made by them also on their main itch.io page which includes other little gems like:
Office Point Rescue - "Terrorists have invaded and taken hostages in the Emeraldalo Corporation's headquaters.  Agent Foldon is assigned to infiltrate the building, dispatch the terrorists and rescue any surviving hostages."
Splice Crisis - "On a routine mission to clear up an illegal research facility, members of team delta are ambushed and killed by an unknown throng of aggressive mutants."
Heir of Eminence - "In a land now now consumed by shadow, a soul is awoken with the task of cleansing the usurpers and reclaiming their power."
The classic look of their games is certainly intentional, as Magellanic Games say that they "love making games in the guise of years long gone".
Some you may have missed, popular articles from the last month: