As we previously covered back in September, Everafter Falls is an upcoming mix of a sweet and casual farming life sim blended with some action-RPG elements and it's now live on Kickstarter. Taking elements from the popular titles Stardew Valley, Harvest Moon and Animal Crossing it looks simply wonderful.
"You wake up to discover the life you previously had on Earth was nothing but a simulation. With no memory of this place, you will explore and rediscover the serene and peaceful existence you once had here. Welcome to Everafter Falls."
Check out their new trailer: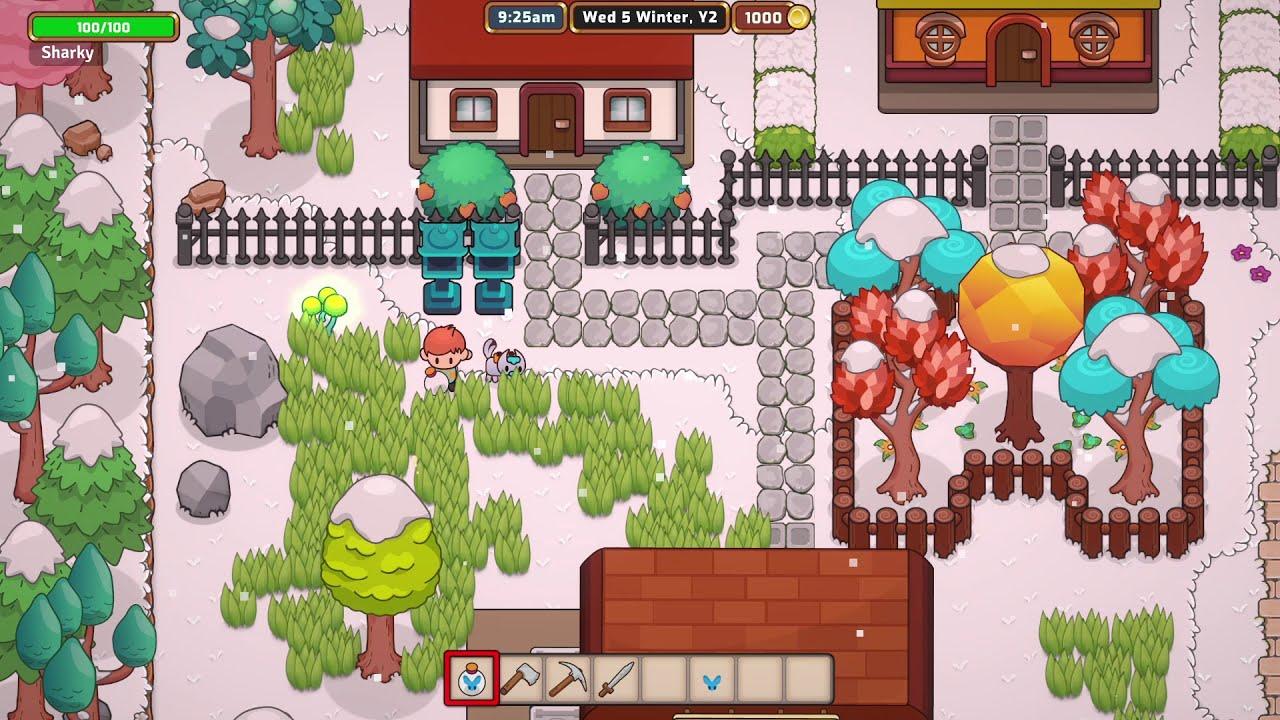 While it is a story-based game that you can play solo or co-op, it will also allow you to just go at your own pace and continue once the story is finished too so you could play it until you decide to move onto something else. It appears to have a lot to keep you busy though with tons of different crops, a little automation with drones and the developer is planning a few different animals too.
There's a sweet sounding card-based progression system too for your character. Completing quests or special events will allow you to pick one of three cards, to direct your character through certain progression paths and whatever suits you. These will include being able to "maximize profits from your farm, or strengthen your skills in combat so you can dive deeper into the dungeons". Oh, you also appear to eat cards once you've chosen them…mmm cardboard. Tasty?
Sounds like there's a lot of fun unique features including carrier Pigeons that forgot how to fly, so they're given a tiny little propeller on their head to help deliver mail. You also have changing seasons, character customization, home decoration, dungeon crawling and a lot more. Gosh, it looks just wonderful.
Their Kickstarter campaign has until December 10, 2020 to reach AU$35,000 (around £19,000).
You can help fund it on Kickstarter and follow it on Steam. A full release is planned for sometime in 2022 along with a clear platform list that includes Linux support.
Some you may have missed, popular articles from the last month: