Tallowmere 2: Curse of the Kittens is probably one of the biggest surprises that I tried out during a previous Steam Game Festival and it's going live soon. While it's already available in a pre-release on itch.io, it's hopping over to Steam on December 4 to formally begin Early Access and hopefully pull more players in.
The thing about the gameplay in Tallowmere 2 is that it's…absolutely nuts. As a 2D action-platformer with ever changing dungeons for you to run through, the combat is often ridiculously over the top and a huge amount of fun. There's a few times during it I've entirely lost what was going on but never stopped smiling while playing the early builds.
Check out the trailer: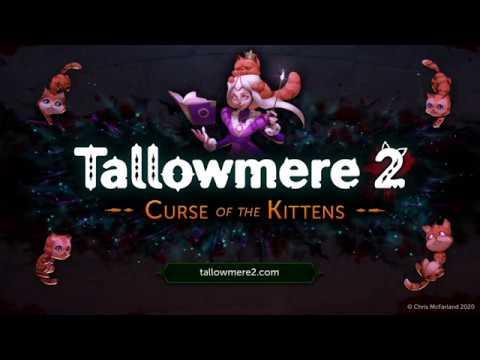 A fully featured experience too even though it's not finished with singleplayer, shared screen local co-op and even online co-op with both supporting up to four players together. It seems like it's going to support hosting your own community servers for it too. I have yet to try it with anyone else but if it's as crazy as it is by myself, I have to admit my excitement to try it with others.
Feature Highlight:
ROGUELIKE RANDOMNESS. Rooms, enemies, items, and modifiers are procedurally generated every run.
PLAY YOUR WAY. Choose your character and starting weapon before each adventure.
FIGHT. Each room contains more enemies the further you go.
WEAPON MASTERY. Use the right tool for the job – each weapon behaves differently.
LOOT. Uncover higher rarity levels and item tiers the deeper you delve.
STAY HEALTHY. Drink potions, find hearts, or visit Lady Tallowmere for healing.
UNLOCK. Expand your starting arsenal by progressing far enough. Success is rewarded, not failure.
The developer mentioned a 40% release discount too, after that though the highest they will go is 10% off during Early Access. You can buy it now on itch.io or follow on Steam for December 4.
Some you may have missed, popular articles from the last month: