Do you love a challenge? How about typing games that need quick thinking and quick typing? Enter Typist.pk3.
The idea is pretty simple. You can download the pre-built pack file from GitHub, with the project open source under the GPL license. Make sure you have a copy of GZDoom installed, along with some sort of game ready to go like Freedoom if you want to mess with it really easily. Once loaded, it turns the classic first-person shooter into a typing adventure that mixes between normal exploration and then typing combat and it's quite brilliant.
You can check out this rough video from the creator with Typist.pk3 being used together with the total conversion of Doom 2 named Shrine. The frame-rate isn't great on their recording but you get the idea: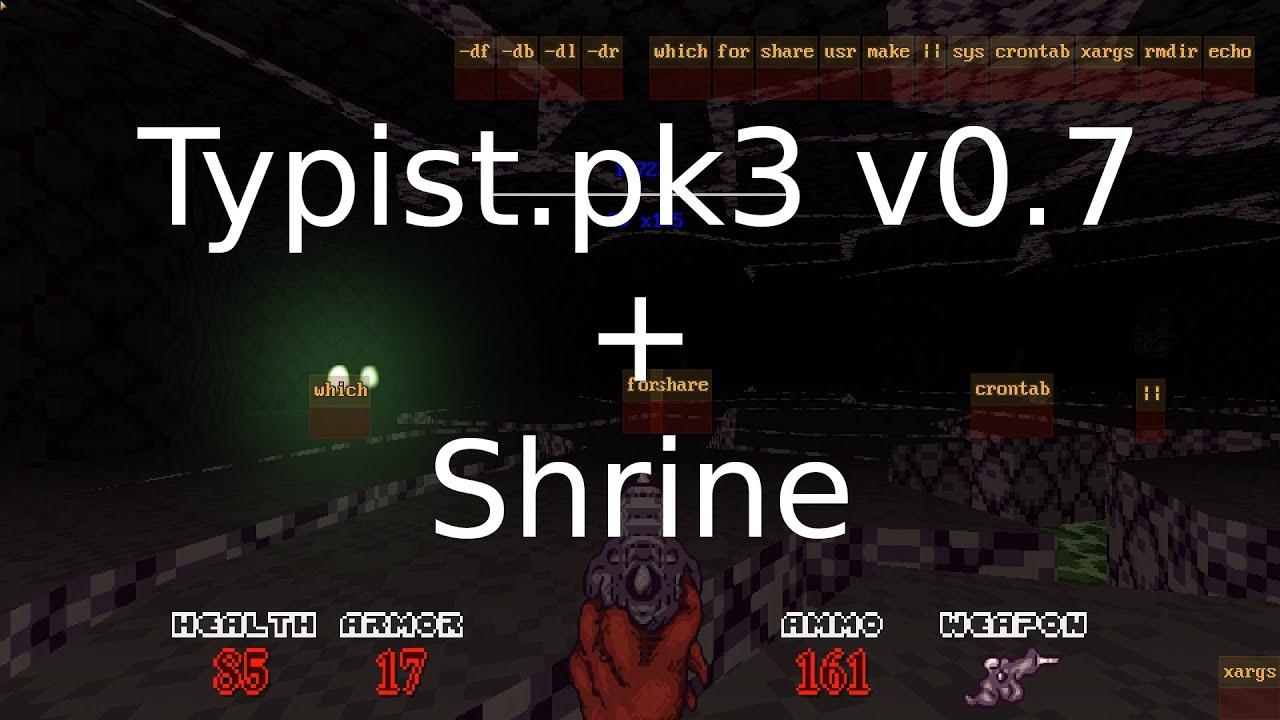 Typist.pk3 isn't new but I thought it was worth highlighting because the community of modders around the Doom engines are amazing, constantly coming up with new and inventive ways to expand and change the classics. Typist.pk3 can be pretty challenging too, it's not just a gimmick as you need to balance typing for attacks and typing a couple of commands to dodge in a specific direction too. Great stuff.
Hat tip to Mr Doomguy.
Some you may have missed, popular articles from the last month: