Tallowmere 2 could easily be a contender for my own personal Early Access GOTY as developer Chris McFarland has managed to craft an absolutely brilliant game here. Note: personal purchase.
You've played action platformers before, you've done plenty of dungeon crawling and seen many rougelikes and rogue-lites but Tallowmere 2: Curse of the Kittens is a whole new breed of nuts that also adds in some bullet hell blended with melee combat and magic. You are a cat, sort-of anyway and you're tasked with a ritual of finding Lady Tallowmere's kittens spread throughout the world. The whole setup is just completely crazy but it works so well thanks to the the loot, the action and all the fancy effects that happen.
Official Trailer: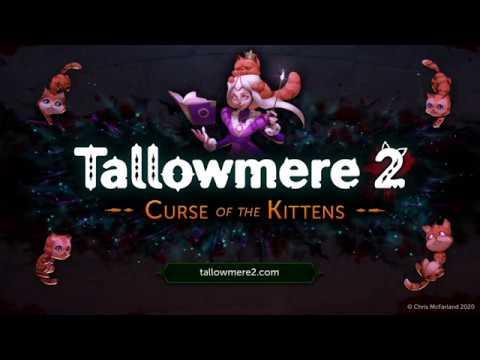 The typical gameplay here is you running through various randomized rooms full of weird creatures, loot, traps and possibly a kitty to rescue. Raise your shield to block or bounce objects back at enemies, get up close and personal and smack them as quickly as you can with an axe or hit them from afar with one of many different ranged weapons. As you progress you level up, find new weapons, get blessings to power up and curses that adjust your run and keep going as far as you can building up your score.
What happens as you play through is what can only be described as: pure action-platformer insanity. This is a game that gives you magical grenades that you can just keep on throwing around, and watching as all the enemies around you blow up - just watch out for the bounces as it might end up blowing up in your face. The amount of times I've killed myself with my own weapons…too many times to count already. It's glorious though, Tallowmere 2 makes you feel powerful when you have some good equipment but it gets more challenging as you do progress through it.
Feature Highlight:
ROGUELIKE RANDOMNESS. Rooms, enemies, items, and modifiers are procedurally generated every run.
PLAY YOUR WAY. Choose your character and starting weapon before each adventure.
FIGHT. Each room contains more enemies the further you go.
WEAPON MASTERY. Use the right tool for the job – each weapon behaves differently.
LOOT. Uncover higher rarity levels and item tiers the deeper you delve.
STAY HEALTHY. Drink potions, find hearts, or visit Lady Tallowmere for healing.
UNLOCK. Expand your starting arsenal by progressing far enough. Success is rewarded, not failure.
I'm still going through it but I am enjoying it immensely. Here's some of my own footage, where I accidentally get carried away and killed one of the kitties (at about 4:51) I was supposed to be saving. I hope Lady Tallowmere isn't too mad. In hindsight, having a multi-shot magical staff equipped is not the best idea when you're trying to save something.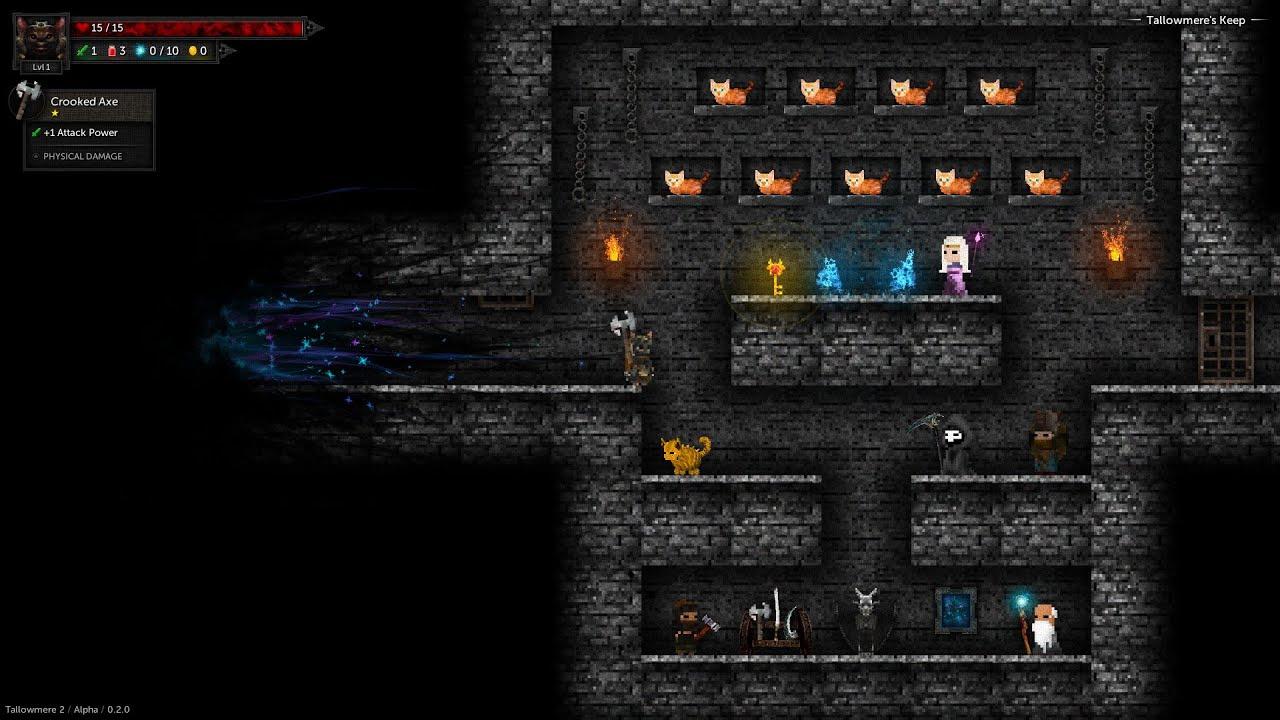 Playable in single-player, local co-op and online co-op.
Tallowmere 2 is currently in Early Access and it will remain as such for at least one year. Over time the developer plans to add in more weapons, shields, modifiers, rewards, room themes, outfits, pets and companions, boss fights, conquest modes and an absolute ton more. It's already full of content right now though, another super easy recommendation.
Some you may have missed, popular articles from the last month: