Inspired by the likes of Werewolf, Mafia and similar games Untrusted from evolvedlabs is ready to go out to a wider audience after releasing a few Alpha builds from their website.
On January 29, 2021, this social deduction / hacking game will be launching on Steam in Early Access and the developer told us over email that it will be initially free to play as it still needs plenty more testing (including ensuring server capacity is good).
"In Untrusted, hackers from the fictional NETSEC group are tasked in hacking a specific server on a computer network. NETSEC members must use their skills and wits to outsmart the undercover AGENTs that will try each night to perform arrests or have other players become snitches for them."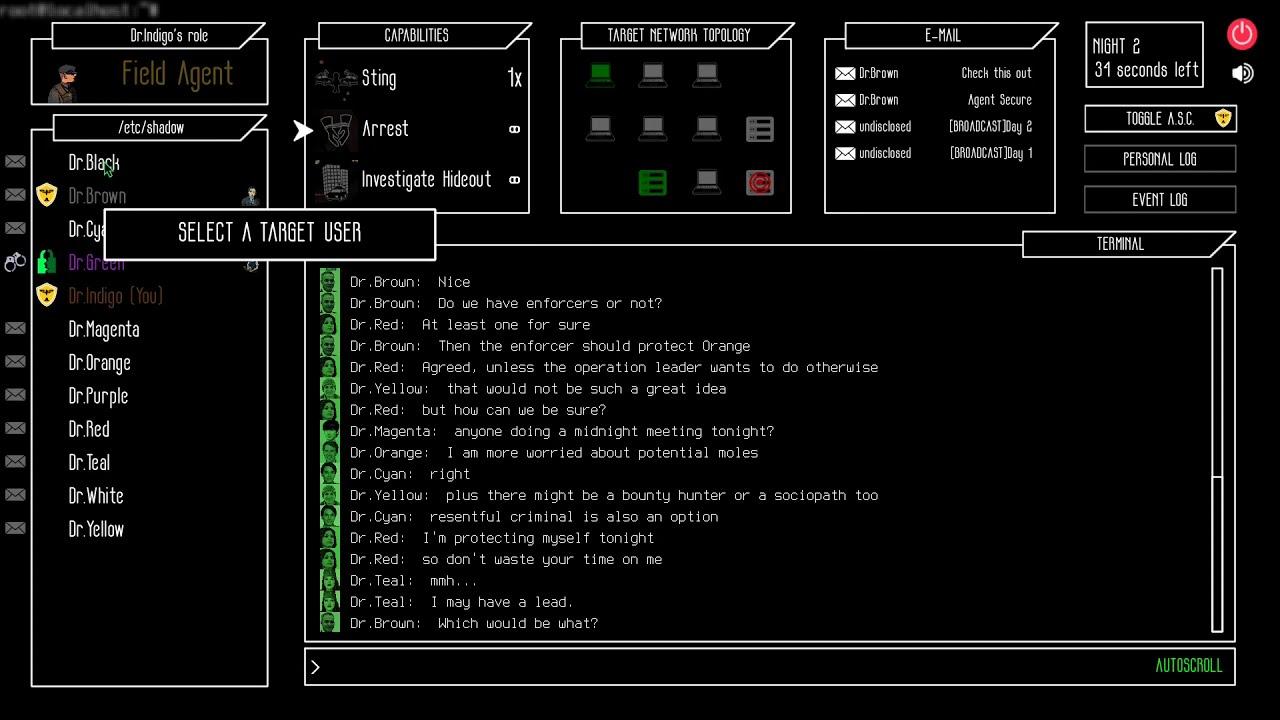 Feature Highlight:
Hacking themed game focused on social interactions.
Hack into computers and analyze their log to find out who is telling the truth
Keep your personal log and cross-reference data to find out who are the undercover agents
An amazing, friendly community ready to welcome you
Multiple winning conditions for both factions: hack or murder your way to victory.
2 Factions and many neutral classes
22 Unique classes
More than 70 unique skills
If you can look past the simplistic interface, it sounds like it could actually be a whole lot of fun to play. 
You can follow Untrusted on Steam.
Some you may have missed, popular articles from the last month: