DRAG is easily one of the most impressive Early Access games from 2020 and they ended 2020 in style with a big upgrade to the game and it's looking great.
Since DRAG has a next generation 4CPT vehicle physics (4-way contact point traction technology), there's going to be plenty of tweaks over its Early Access stay. The latest update adds in limited-slip differentials to the front and rear axles as well as a center diff, plus they did a big balancing pass to the handling system.
I've put quite a few hours into it with all these changes, and it feels overall like a big improvement. There's less spinning-out and random slipping where it feels like you should have some grip. If you found it too difficult before, this is a good time to check it out again.
The controls for gamepads and keyboard were also adjusted as they "focused the damping and sensitivity more on the center", along with Steering Wheel force feedback being reworked but still very much a work in progress.
For a bit more fun they also added tire walls to the game, which you can smash through.
For drivers who like a little more customization, DRAG will also now let you switch up the colours of Vehicle 1 so you can make the game feel that little bit more personal. That might actually be my favourite feature, as silly as it is, having your personal colours on your car while racing around makes it feel that little bit sweeter.
More fixes also came along including:
updated SDL2 for PS5 and Xbox Series X controller support
fixed camera collisions in online qualifications
fixed respawn orientation in hairpin track A-4
lowered guardrail friction in Zone-B to make them less deadly
increased guardrail friction on Demo track to avoid wall riding
fixed shortcut on Demo track
They also updated the demo to include Special Event track 1 permanently so you have more content to try before you buy.
What else is planned? More tracks, a better online system with lobbies, split screen support for the online races, new vehicles, more languages, a photo mode, a track editor and they've been teasing a large open-world style area in their Discord. Safe to say 2021 is going to be a fun year to follow DRAG. You can find DRAG on Steam.
Never seen DRAG in action? Check out their original trailer: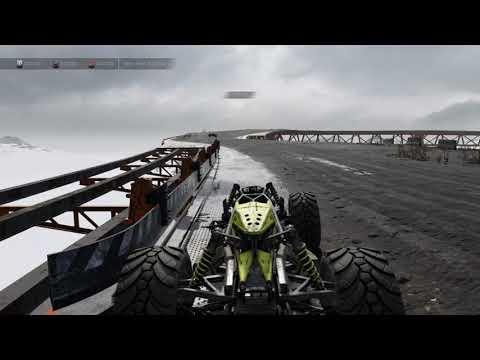 Some you may have missed, popular articles from the last month: