Blending together city-building, resource gathering and logistics into a fine puzzle game Malmyr is worth taking a good look at with a wonderful relaxing atmosphere. Note: key provided to our Steam Curator.
Like a lot of smaller releases, it's almost criminally overlooked. It released back in December 2020 with full Linux support, and it works very nicely. Don't let the charming intro and visuals fool you though, it's a challenging game once you get going like any good logistics puzzler. While you are building up a city, it's not a city-builder, don't be fooled by that either. Malmyr is about careful resource distribution to overcome all the challenges.
There's no war or combat and no huge factories, just a focus on the current tasks by buying up land tiles and producing resources. Getting the distribution of wares right can be quite tough, and you will find yourself often building up, only to completely demolish and re-do it 5 minutes later. Everything needs careful attention to their placement. Buildings need wood to get built, needing roads to move it around but houses also need food so you need a farm, then you need to get the food from the farm to a market to then distribute it in a small area to various houses. The chains can end up a little on the elaborate side.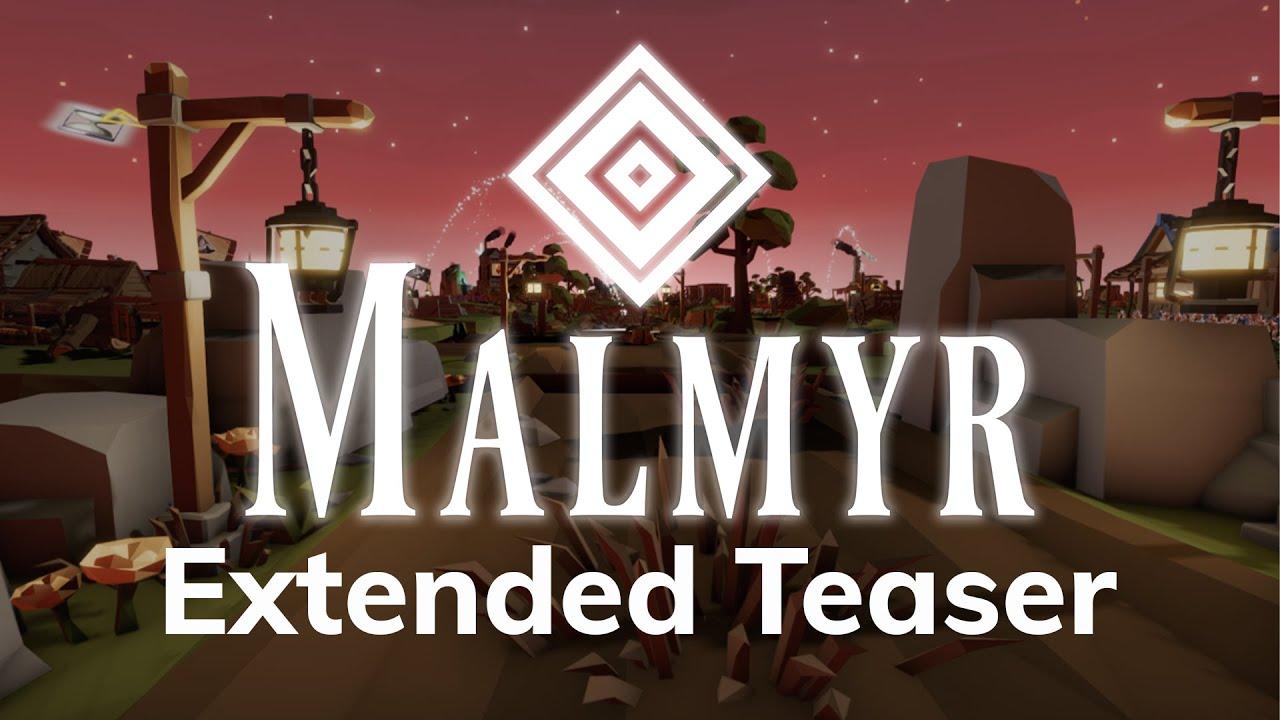 Feature Highlight:
Inspired from games of our past and present - Like The Settlers, Anno and Factorio.
12 story based missions - You need to find a good strategy to solve them and handle the hazards thrown at you.
Unique obstacles and ambience for missions - Each mission was made to give you a different experience: Sometimes more relaxing, sometimes more challenging than the previous one.
Complex production chains - They will get longer and will need a wider variety of resources to function.
A different take on resource transportation - You will not just connect buildings with a road, set up a transportation route or build conveyor belts. You will have to manage and optimize each piece of road manually.
Over 45 different resources - Global resources like coin and food, building resources like wood and bricks and commodities for selling like jewelry.
While 12 missions might sound short, together it's pretty long overall and will take quite a few hours to get through. After that, you then also have the freeplay and sandbox modes to keep going for longer. The story isn't really worth much thought, and felt a little like it was just in the way so don't expect great writing from it. However, there's plenty here that makes Malmyr worth picking up.
Personally, I found myself quite charmed by it. The theme is great, as are the mechanics. The idea that you explore by buying up land tiles is a pretty great idea I would like to see explored more. If you usually like logistics puzzlers it's an easy suggestion to buy that's unique and quite elegantly designed. Overall, it's great.
You can buy Malmyr on Steam.
Some you may have missed, popular articles from the last month: