After releasing in late 2020, the monster battling metroidvania mix in Monster Sanctuary was quite a highlight and it's getting bigger and better this year. Moi Rai Games have released a roadmap of their plans and it's quite exciting.
Naturally after any game is released that saw some attention, they've been given plenty of feedback from players. Seems it went well overall though as they said it was "quite a successful launch". The first update will be coming with two additional difficulty settings with "Casual" and "Master" to appeal to more players, with the ability to switch as you like during the game.
On top of that they're adding in a New Game+ mode where you get to keep your existing monster crew, for players who want that extra challenge. The online battle mode will also see some matchmaking improvements, like allowing direct challenges to your Steam friends.
Not seen it before? Check out the trailer: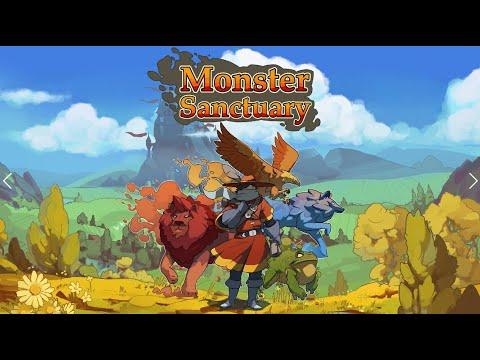 As for what will come after this big 1.1 update? Lots more is planned and this is where it gets even more interesting. We can look forward to player customization, improvements to the minimap, speedrun options, various quality of life improvements to come too like:
Be able to inspect all Monsters, not just the enemies. Additionally, inspecting will display all buffs/debuffs a Monster currently has.
Sorting Monsters
Possibility to take back assigned skill points while still in the skill menu
Improved Monster donation (warning when donating Champion Monsters, be able to donate multiple Monsters at a time)
Display the number of items already possessed when buying additional ones
Option to increase all wild encounter levels
Sounds great. Monster Sanctuary is already a lot of fun as a finished game but this all makes it sound like it's going to be worth playing through again.
If you want to buy Monster Sanctuary you can do so on the Humble Store or Steam.
Some you may have missed, popular articles from the last month: