After a new online experience to play with friends and one that's free to play? Untrusted is a new social deduction hacking game with two sides facing off. Now available in Early Access, developer evolvedlabs plans to keep it there until Q2/Q3 this year so they can thoroughly test it with players.
Inspired by the likes of Werewolf / Mafia and other similar types of games with support for 10 to 16 players to join a game online. The idea is that hackers from the fictional NETSEC group are tasked in hacking a specific server on a computer network, while there's a few AGENTS try to arrest them or convincing players to snitch on others. There's a few ways to each side to win and it sounds quite interesting.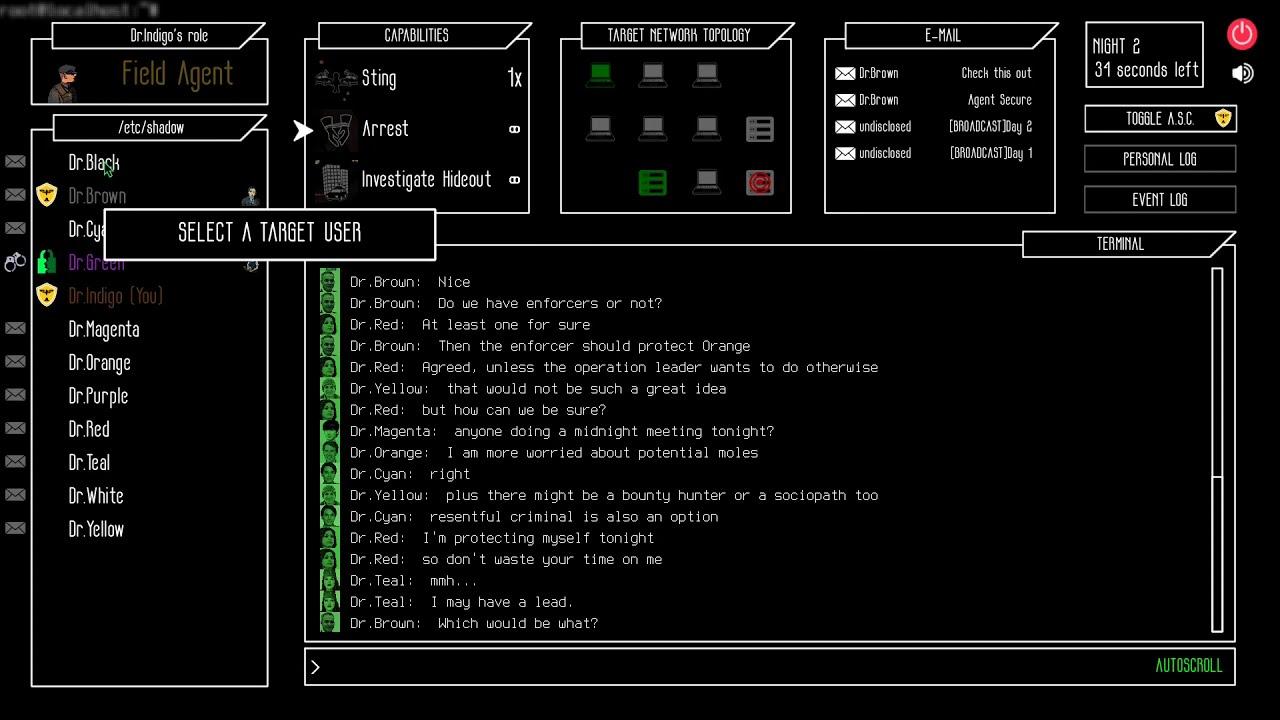 Feature Highlight:
Hacking themed game focused on social interactions.
Hack into computers and analyze their log to find out who is telling the truth
Keep your personal log and cross-reference data to find out who are the undercover agents
Multiple winning conditions for both factions: hack or murder your way to victory.
2 Factions and many neutral classes
22 Unique classes
More than 70 unique skills
Unlock avatars and badges as you win
Find it free on Steam.
The developer added in an official GamingOnLinux avatar, so you can show off a bit if you wish. This needs to be done by redeeming a special code and we have lots to give away for you below:
Grab a key
You must be logged in to grab a key, your account must also be older than one day!
You redeem the code given above in game once logged in.
Some you may have missed, popular articles from the last month: