After a promising Alpha release on itch.io back in 2018, the day has finally come to enter purgatory in Valheim.
"A battle-slain warrior, the Valkyries have ferried your soul to Valheim, the tenth Norse world. Besieged by creatures of chaos and ancient enemies of the gods, you are the newest custodian of the primordial purgatory, tasked with slaying Odin's ancient rivals and bringing order to Valheim."
Check out the release trailer below: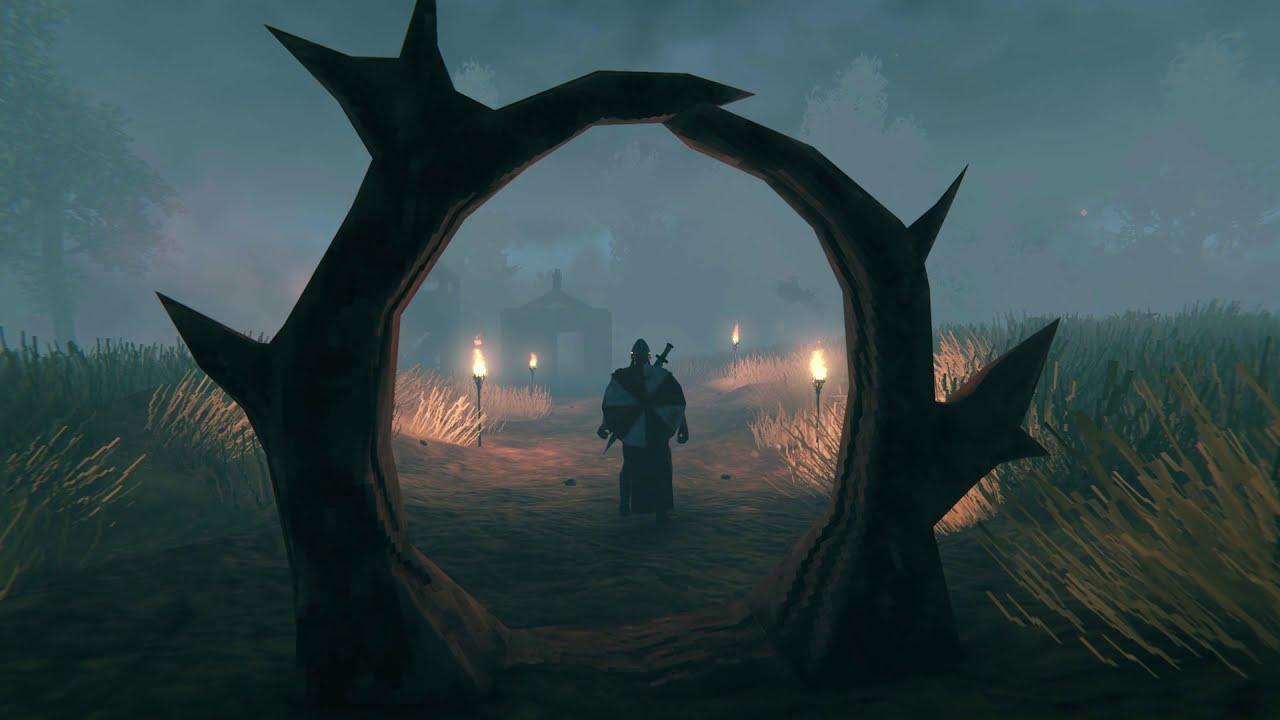 Features:
Huge procedurally-generated world - explore and inhabit mystical lands, from mysterious forests to imposing snow-topped mountain ranges and stunning meadows, complete with their own creatures of legend to battle and wildlife to hunt.
Co-op PvE (2-10 players) - - Whether you want to brave the lands alone or venture with trusted allies, Valheim supports independent, player-hosted servers and unlimited world creation. We recommend playing co-op with 3-5 players.
Punishing dodge & block based combat system with a wide range of weapons
Build & sail ships - from flimsy rafts to imposing warships, build legendary vessels to conquer the seas and discover new lands.
Summon and defeat vengeful primordial bosses of myth and legend, and collect trophies to progress and craft new powerful items
Flexible house and base building system - raise mead halls, farms, settlements outposts, castles and more.
Intuitive item crafting - forge the finest weapons and armour, and craft food and mead.
Dedicated server- for players who want to run a persistent server. If you prefer not to run a server on your PC, consider renting a server at G-Portal.
I've personally spent some time with it thanks to the publisher providing a key and it's quite something. The mixture of graphical styles with 3D low-res textures, plus plenty of modern lighting and effects gives it a really unique feel. I've been repeatedly blown away by the scenes it can offer!
Just look at this, it really can look incredible at times:
These types of huge open-world games can be a little on the overwhelming side when you first get into them, with Valheim being no different there. However, the early game has been carefully tuned to give you a small hands-off tutorial in the way that your friendly raven appears when you do something new to give you a couple of tips. It's not much but it's a nice little guide to feel a little less alone.
Valheim isn't exactly a plain sandbox though. While it's true you can mostly do whatever you please, there is a goal you're working towards other than just surviving. You're trying to please Odin and there's various special Forsaken One creatures, which are basically boss battles you activate throughout the world as you progress.
It probably has the deadliest gathering system around too, thanks to the physics system. Want to chop down that tree? Make sure it doesn't land on your head…or your house. Quite fun though seeing a big tree fall, taking down multiple more with it - easy wood. It's the little things.
For the Linux version it seems to run well overall. Built with the Unity game engine, and the developer actually uses Linux as their main computing environment too so it's not a surprise to see it working well. It's Vulkan by default, with a launch option picker on Steam to select OpenGL instead if you need it. There are some dips when new parts load in, which is expected from an open-world game and you would be hard-pressed to find a game where that doesn't happen. Overall though, I'm happy with the performance.
Looking forward to seeing a lot more from this over the Early Access period. Their current plan is to be in Early Access for at least one year. Over this time they're planning to add in new biomes, new enemies, new bosses, new materials and expand the crafting system too.
You can buy Valheim with Linux support on Steam.
Some you may have missed, popular articles from the last month: