Mask of the Rose: a Fallen London romance is an upcoming romantic visual novel set in the same universe as Fallen London, Sunless Sea, and Sunless Skies. Considering their history you know it's going to be good, with deep writing and probably plenty of really weird characters to meet.
"Mask of the Rose begins in 1862, just months after London was stolen by bats and relocated to the Neath: a vast cavern far below the earth. Down here, the sun doesn't shine, and Parliament has sunk into the Thames. Queen Victoria never emerges from her palace. Cats spy on their owners and whisper their secrets abroad. And it's rapidly becoming clear that London isn't going to be returning to the Surface any time soon…"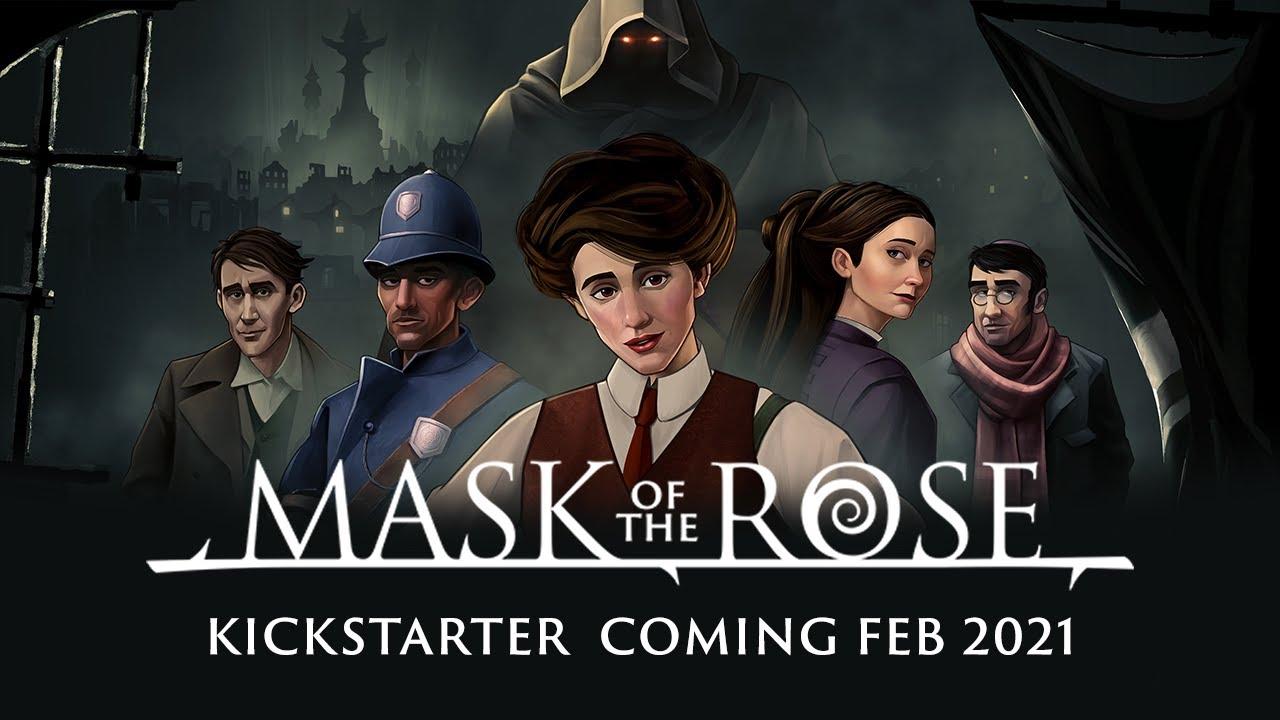 This is much more than a visual novel though, expected from Failbetter Games. There's plenty of character customization with various outfits and disguises, resource gathering, travelling across a map, jobs you need to work and more which they say "will determine what you can attempt in social situations – and how much you can get away with!".
While the Fallen London universe is something Failbetter has carefully crafted for over ten years, you don't need to have played their previous games to enjoy it. It's a fresh story set it the world which new and returning fans will be able to appreciate but if you are already a fan it "offers new discoveries and a chance to explore more personal stories, including encounters with favourite characters".
As for platform support they've been very clear on it for Linux, macOS and Windows all together. For the Kickstarter crowdfunding campaign they're looking to get at least £90,000 and they have until March 10 to hit it. At release it's planned to be on both GOG and Steam.
Interestingly, they don't actually need the Kickstarter. They can fully fund it but they're doing it to see if it's something people actually want to see. The funding goal is what they consider the minimum for them to feel that it's actually worth committing to for a big enough audience.
You can back it on Kickstarter here.
Some you may have missed, popular articles from the last month: