There's so much going on when it comes to Linux gaming it can be hard to keep up with it all, especially with many different companies getting involved. Collabora is one that has contracts with Valve and they have a refresher up on some of the work they're doing.
During the LCA2021 (linux.conf.au 2021), André Almeida of Collabora did a presentation on futex2. According to the presentation overview: "futex2 is a work in progress system call to replace the current futex implementation. This new interface will have features to allow better resources utilization from the system, like NUMA-awareness, and different futexes' sizes. This talk will provide an overview of the interface, along with the current state of the development and some initial results that we got by modifying Proton/Wine to use it."
Note - Wine and Proton are compatibility layers, designed to run Windows games and other software on Linux and other operating systems. Proton is Valve's version of Wine that's available through Steam. See our dedicated page for more.
The overview in the below video starts at about 3:26, our embed should be set for it: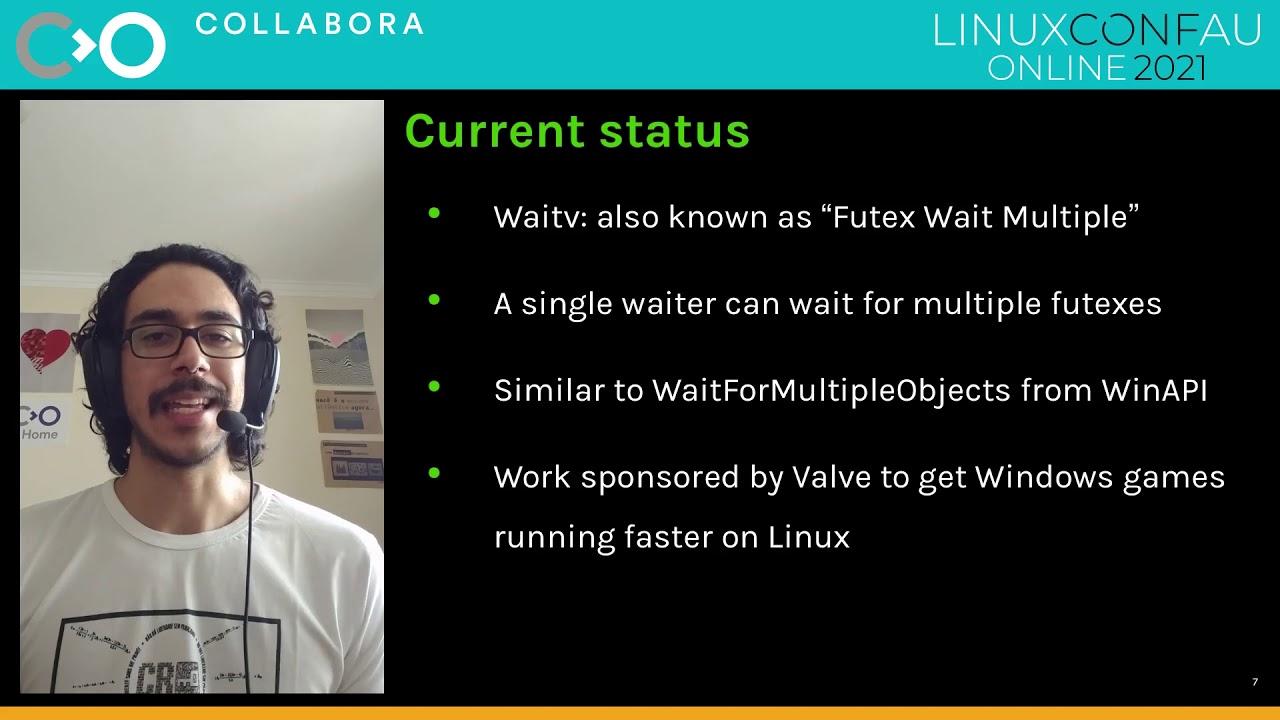 One of the key points from the talk is that the current interface dates back to 2002, and has not seen any new feature work since 2008. Modern games on Windows need new functions in place in the Linux Kernel that Wine and Proton can hook into for compatibility, and for speed too. So that's what this is all about, to get those Windows games running and faster on Linux. Almeida showed a couple benchmark results which showed it was a good bit faster compared to the original futex.
Some you may have missed, popular articles from the last month: