Ready for another game that makes you stay up all night for one more run? Ultimate ADOM - Caverns of Chaos is now out in Early Access on the Steam store. Creating a follow-up to a much loved roguelike ADOM is no easy task but with the original team involved, they certainly know what they're doing.
Check out the release trailer: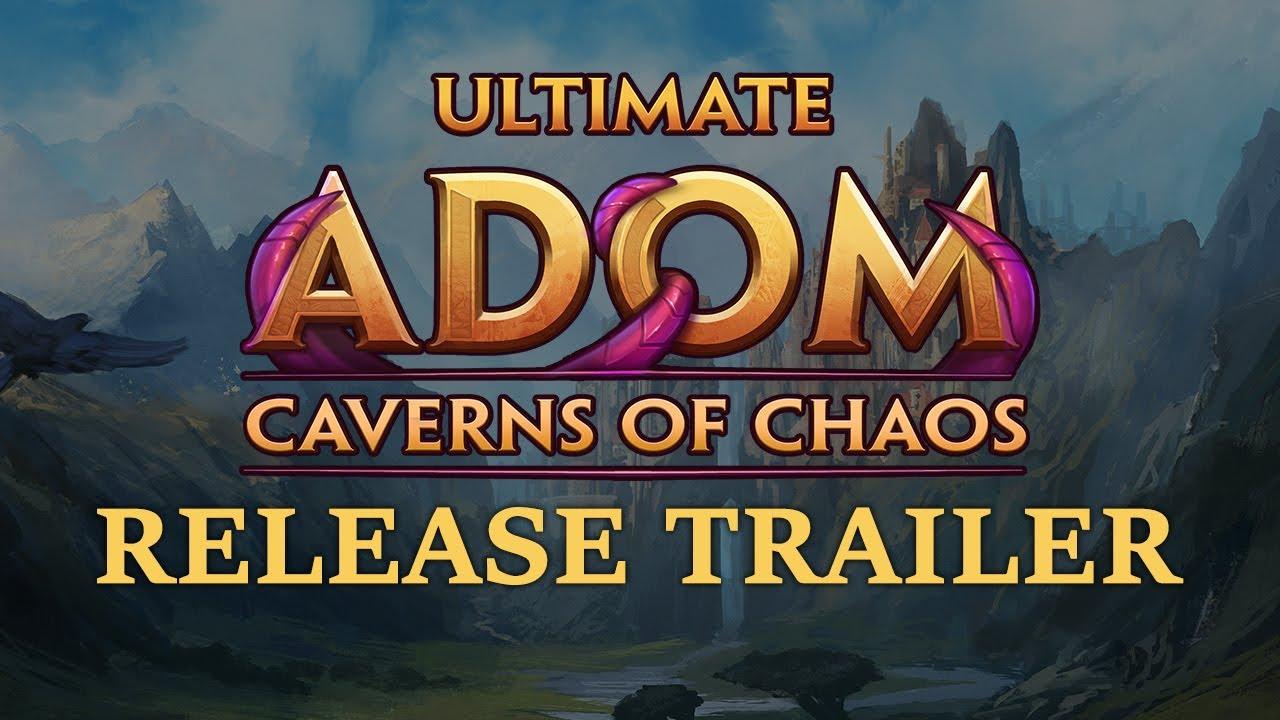 "We're really excited to bring players back to the world of ADOM," said Assemble Entertainment CEO Stefan Marcinek. "The genre has seen a bit of a renaissance over the last few years and we're very proud to help Team ADOM bring this highly anticipated sequel to life and share it with a whole new generation of players."
"We're all extremely excited to welcome players new and old back to the world of ADOM," said Thomas Biskup, Creator of ADOM. "We know what players loved about the original title in 1994 but also what players are looking for from their games in 2021. Ultimate ADOM - Caverns of Chaos is the perfect blend of tried and tested mechanics and the quality and depth of contemporary titles."
Features:
Endless procedurally generated dungeons, countless monsters, items and a grand selection of very different skills allow for unlimited replayability.
Interactive surroundings! Topple braziers, push coffins, smash doors or turn them into wooden golems to (hopefully) serve your bidding.
Choose or toggle between graphic mode and traditional ASCII at any time. Toggle between 3D mode and top down view, in ASCII or in the graphic mode.
Intuitive control system will get rid of the need to memorize hundreds of keys. Though you can still do so, if you're into that. We are not judging.
The publisher, Assemble Entertainment, provided us with a key and so we shall be following it along in development. The team has big plans for the game, with it to remain in Early Access for at least the rest of 2021. You can see some of what they have planned here.
Currently, there's no save and load feature so you will need to go through entire runs. This will be added in a future build and already exists but it is deactivated, as they said "this feature proved to do more harm then it would do any good" for now. So far, it seems to run perfectly and with both mouse and keyboard support you can thankfully play it however you want as it's quite accessible but it's clearly early on for it.
Find Ultimate ADOM on Steam. It's supported on Linux and is 15% off until February 25.
Some you may have missed, popular articles from the last month: