Set in the year 5000 when we're all living on Mars after some kind of great disaster on Earth, it's time to go back and discover what's still left. Note: key provided by the publisher.
"It is the year 5000, and the greatest achievements in human history are forgotten. The pyramids, the Mona Lisa, The Fresh Prince of Bel Air – forgotten.
Forgotten by everyone except Henry Dijon and his ragtag team of archaeologists. They left Mars to dig up lost treasures on the wild and inhospitable Planet Earth. Life is sweet, until Henry's professor is kidnapped, and thing start to get... weird."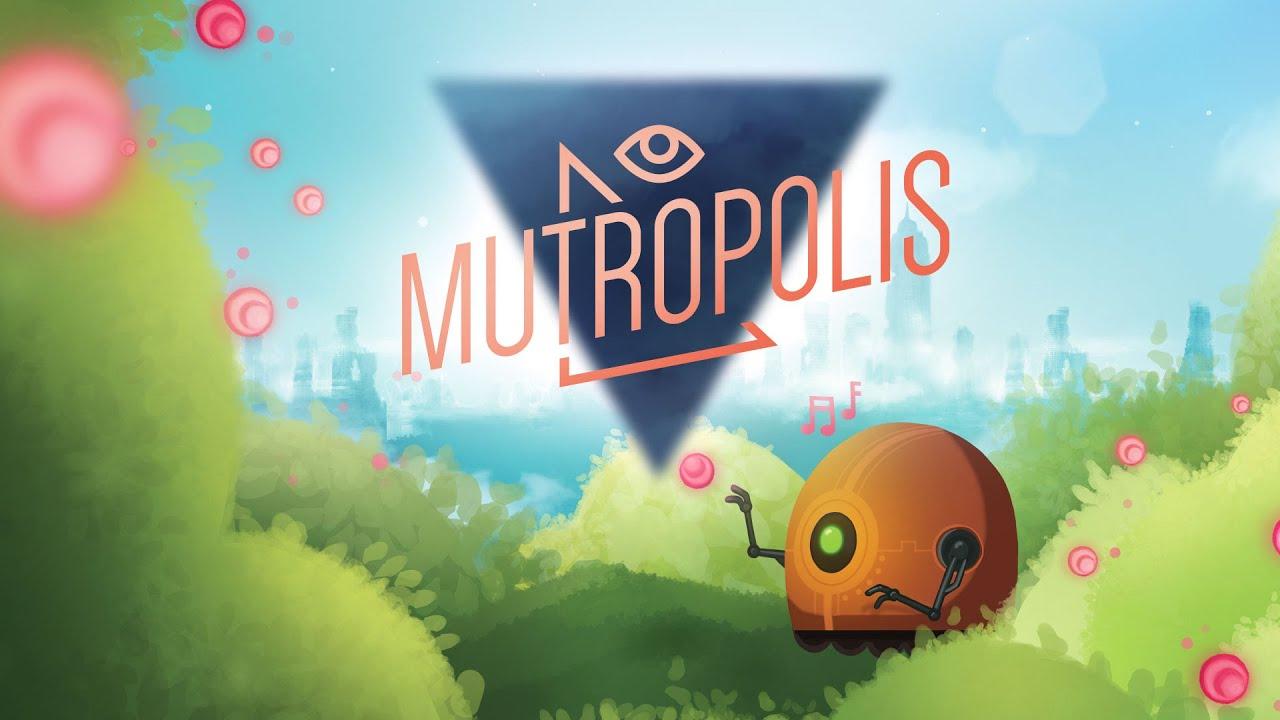 Featuring over 50 hand-drawn scenes full of characters, full English voice over with text translations for Spanish, German, French, Italian, Portuguese, Russian, Chinese, Korean and Japanese this is the debut adventure game from Madrid-based artists Beatriz Gascón and Juan Pablo González who make up Pirita Studio. For a first game, it's definitely on the impressive side and crammed full of charm.
It does start a little abruptly though after the intro video but once you get going, it's actually quite engrossing. Very much a classic styled point and click adventure to the core, with you hunting for items and trying to piece together clues to progress. The way it turns into an amusing investigation to find your missing trowel was genuinely quite funny to solve, especially with the well-done voice acting and the animations - it all came together nicely and did give me a chuckle going through it to find it. Mutropolis is thoroughly quirky and leans right into it to great effect.
Towards the end of Act I though, things definitely take a turn for the weird. You'll be hard-pressed to put it down, I certainly wanted to just keep on going to figure out what exactly was going on. The silliness of it thankfully keeps on going, even with the darker more urgent tone the story takes with plenty of witty dialogue and some amusing bits of dubious history.
For the Linux version, for now you're going to need to play it in windowed mode due to a fullscreen bug with the Visionaire Studio game engine. However, a fix for that should be coming within the next week or so. Alternatively it may work okay in Proton if no fullscreen bugs you enough.
Note: if you need to adjust the config file manually it can be found in "/.local/share/Pirita Studio/Mutropolis/".
A really easy recommendation for point and click adventure game fans.
You can buy Mutropolis from Humble Store, GOG and Steam for $16.49 / $19.99 / €19.99.
Some you may have missed, popular articles from the last month: