With a price increase to come mid-March, the amusing action-roguelite Son of a Witch from Bigosaur has a huge content expansion out now with the Demon Hunter update.
If you've never played it before it's often compared to the likes of Castle Crashers, The Binding of Isaac and other similar titles that have you battle through smaller arenas with plenty of random generation. An action roguelite with colourful and inviting graphics that sees you fight through tons of different enemies and bosses. This fresh update is the biggest to the game so far adding in the likes of a new hero, level, enemies, bosses, weapons, items, pets, quests and challenges, potions, magic scrolls, achievements and so on.
Check out the new trailer below: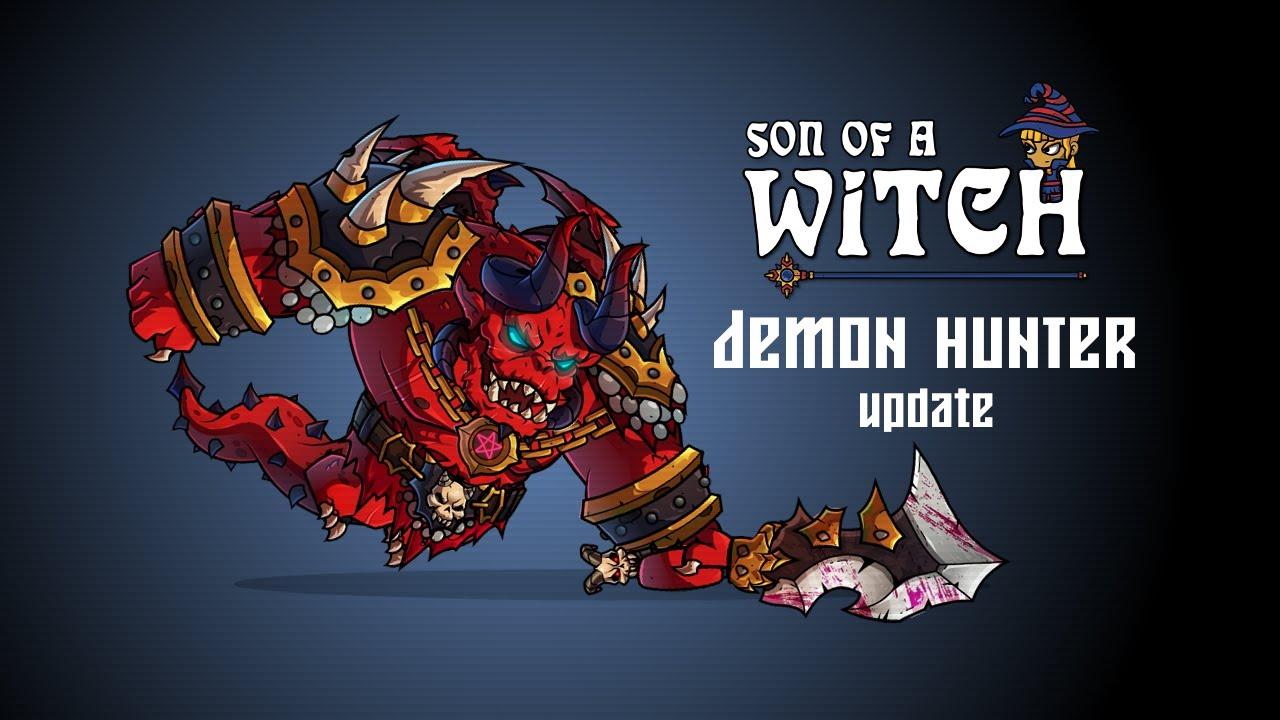 Some of what it includes:
Explore non-linear procedurally generated dungeons
Fight your way through random encounters with monsters and a selection of 28 bosses
Find shops, treasure rooms and challenge rooms
Complete NPC quests to unlock playable characters
Get help from one of 42 cute pet companions
Drink random potions to power up or increase the challenge
Identify and use powerful magic scrolls
Every weapon has some unique ability or attack type
Every item you find has its use or special mechanics
Single player and up to 4 player co-op local or online
Three different play styles: melee beat 'em up, magic shooter and archers sniping enemies from the distance
Permadeath. A new world is created every time you start the game, so it's always fresh and interesting to explore
Son of a Witch is actually a really lovely game to battle through, one that's often overlooked which is a shame. There's a lot to enjoy about it and it's really approachable. The Linux version seems to continue running perfectly fine too and now is a great time to get back into it. Lots of hacking and slashing to be done, while you explore randomly generated rooms.
You can buy Son of a Witch on Steam.
Some you may have missed, popular articles from the last month: