MakerKing (previously called Jumpaï), is a free to play 2D indie platformer in the spirit of Mario Maker where all players can design their own levels. The whole idea is to design and share, then play the creations from other people. Not only that, you can also play directly online with others to compete on your favourite levels.
Along with a name change to MakerKing, a huge 0.8 version upgrade recently went out which gives the game quite a nice overhaul. The big headline feature is that you can now add in your own mobs, created by sticking parts together - it's actually quite amusing.
It's so completely silly that I love it. Good for a laugh, and the in-game editor for levels and mobs makes creating something challenging and fun in MakerKing quite easy to do.
Apart from that this update also gave it a pretty great graphical improvement with dynamic lighting and multiple new light sources to add to levels, there's a parallax effect on the background, more new items to add to levels, there's a graphics menu now too and more. Check out their brief new trailer below to give you an idea: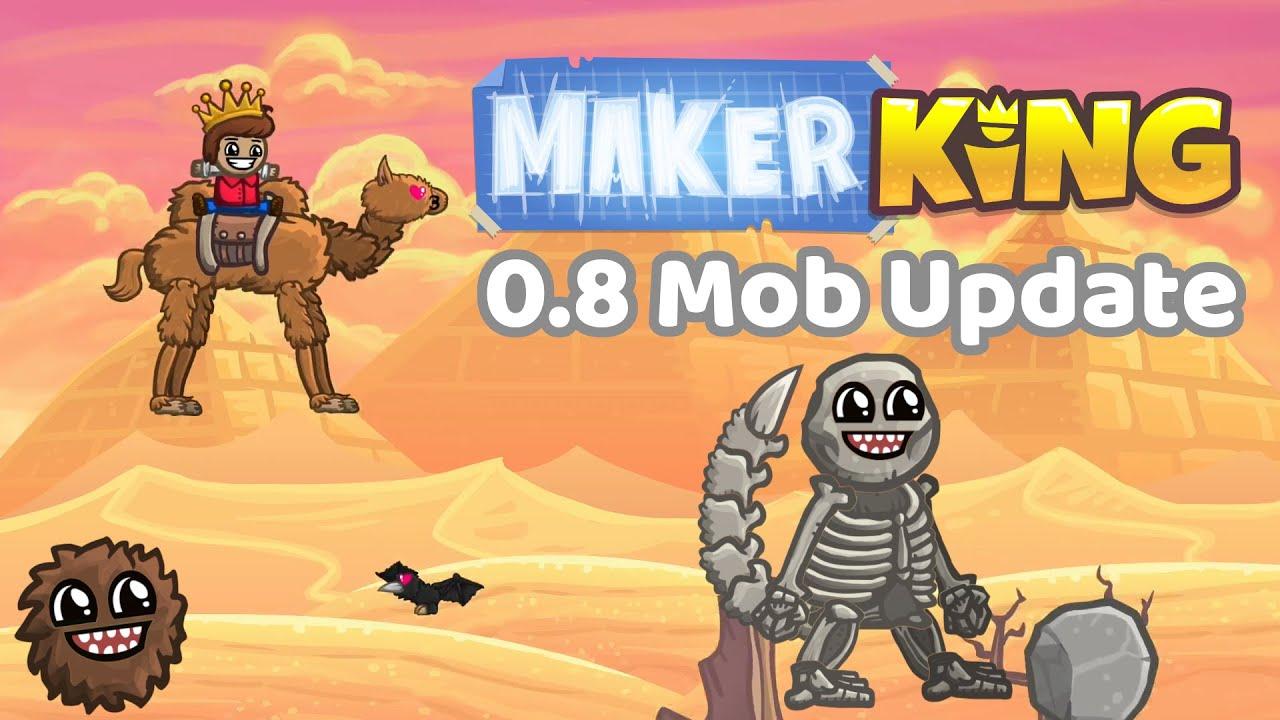 While free to play you can choose to purchase some in-game credits for cosmetics to support further development. The rest of the game is entirely free.
Find it on itch.io or the official site.
Some you may have missed, popular articles from the last month: