After your next time-sink? Maritime Calling sounds promising with it taking inspiration from the likes of Sid Meier's Pirates, FTL and Age of Piracy. Developer Tiamat Games emailed in about this one, as they plan full Linux support for it.
"We bring you a comprehensive seafaring game, that doesn't stop at simulating combat but goes far beyond. Below the decks, where sailors live, work and squabble. Into the heart of your captain, full of ideas and ambition. Across the oceans full of islands, reefs and harsh weather. Into the land - full of mysteries and nature's gifts."
So it's a big mix of a management game, where you're planning everything both inside and outside the ship. From raising sails and cooking food to fighting against other ships and going through adventures with land expeditions. There's so much to it that explaining it all isn't easy. Check out their Kickstarter pitch video below: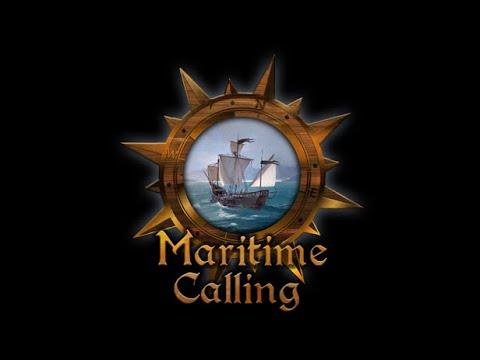 Some of what they say it will feature includes:
In-depth ship control - Directly control your ship, including steering, sails, rigging and make sure you avoid shoals or capsize the ship.
Diverse world - Explore the procedurally generated world full on diverse features: many types of islands, reefs, shoals and stormy regions.
Life on board of a ship - Set your crew shifts, plan provisions, repair hull damages and manage moods of the crew.
RPG flavour - Manage the diverse characters of your crew, each with its own traits and attributes and solve petty conflicts between them.
Across the frontier - Explore the frontier waters of far edges of the world. Chart the lands, lead expeditions inland and prove yourself by finding luxury resources and claiming the land for your country.
Inland expeditions - Solve mysteries, gather resources and interact with suspicious native in a classic text quest narrative adventure.
Customize and upgrade your ship - Choose the areas on which to specialize and develop your ship to withstand the harshest times.
You can help fund it on Kickstarter and follow it on Steam. They have until April 8 to gather the €18,000 requested minimum on the crowdfunding campaign.
Some you may have missed, popular articles from the last month: