Browser gaming is alive and well it appears with Lorwolf, an upcoming online wolf-themed pet site that's currently a big success on the crowdfunding site Kickstarter. I must admit, it's been some time since I played any traditional browser game but looking around there's quite a lot going strong with thousands of users and it looks like Lorwolf will be the next big hit.
"Lorwolf will feature a comprehensive breeding system, customizable looks, exciting battles, rewarding mini-games, and a world full of locations and rich histories to explore. Help support the creation of this game, and begin your adventure through the chaotic lands of Loria!"
Check out their Kickstarter pitch video below: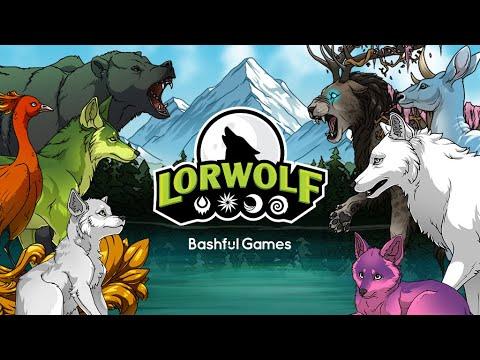 Planned Features:
Breeding - Create your ideal wolves by selectively breeding for specific traits, such as wolf breed, coat pattern, and color. These traits are passed down from parent to offspring, allowing you to accurately predict their appearance.
Visit our Wolf Demo page to play around with our colors and patterns!
Customization - Customization is key with any pet game, so we included a variety of features that affect your wolf's appearance, such as pattern alteration and wearable apparel.
Combat - Face off against powerful enemies and other players in our fully-automated battling system. Lorwolf's combat requires minimal effort on your part, simply build a team and start fighting!
Mini-Games - Lorwolf has three uniquely coded mini-games that challenge your pack and award valuable items. Show off your best-looking wolves by entering the weekly beauty Pageant contest, win rare items by fighting in the Gauntlet, and face off against other players in the Arena!
Campaign - Take part in an exciting RPG adventure by questing through the four territories of Loria! Each territory will be inhabited by a variety of local NPCs, all with their own unique stories to tell.
With the benefit of it being a browser game, it will play on pretty much anything that has a web browser. Against their $3,000 goal they've managed to hit over $32,000 at time of writing with 12 days still to go so you can see it's popular.
See it on Kickstarter if that sort of thing interests you. Also try their creature creator demo.
Some you may have missed, popular articles from the last month: