Chronicon, one of my favourite 2D action-RPGs developed by Subworld just released a major 1.20 upgrade and after quite some time being out of date - the Linux build is once again sorted.
From what I've seen the developer say on the Linux delay, they had problems in the latest Game Maker Studio with Linux and ended up getting direct support from the game engine team to sort it and it shouldn't happen in future so that's a nice outcome.
Some of the big new features of Chronicon 1.20 include:
New Tinka's Domain! Complete with a brand new music track for it.
Added Skin & Dye system (Wardrobe) - access it by interacting with the new red Wardrobe in Tinka's Domain or The Chronicon (near your stash).
Added 2 additional skins for each class, unlockable via story and endgame progression on a per-class basis (account-wide unlock).
Added 32 dyes: 8 per class - 4 base dyes that are always available, and 4 dyes that drop from bosses randomly (account-wide unlock).
Note: Your character is no longer automatically dyed based on skill point distribution - the new dye system overwrites this! But the base 4 dyes are very similar to the old system.
Added a Death Recap system! Click the new Death Recap button after you've died to see the last 25 changes to your health, including detailed information such as damage element, direct/indirect, absorbs, healing, and more.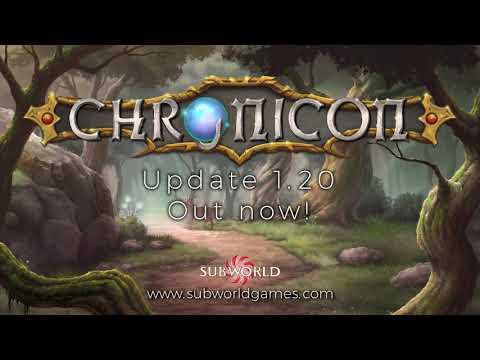 In some studio news, Subworld is now officially a duo with the original developer announcing that "as of a few months ago, my fiancée has officially joined Subworld and the development of Chronicon". While they've been working on it together before, more responsibilities have been taken on to push the game even further.
You can find Chronicon on Humble Store and Steam.
Some you may have missed, popular articles from the last month: