Interested in slightly weird and quirky comedy adventures? Dude, Where Is My Beer? is now available for Linux. Jump into the "confusing world of unnecessary craft beers and snobby hipsters".
The game is obviously poking fun at how massively varied the alcohol industry has become over time, especially when it comes to Ale and Beer with so many new flavours and companies appearing all the time. Not that I am complaining, I do like a good tasty Ale myself.
"Can you find a normal beer in a world of conspicuously flavoured craft beer, and solve the mystery of the elusive, missing pilsner, using nostalgic interface from the golden age of adventure games? Talk to West Coast IPA and American Black Ale drinking hipsters and solve beer related puzzles at different stages of drunkenness; explore locations like a sports bar, a microbrewery, a dive bar and a rock bar in the city of Oslo, in your quest of finding a pilsner."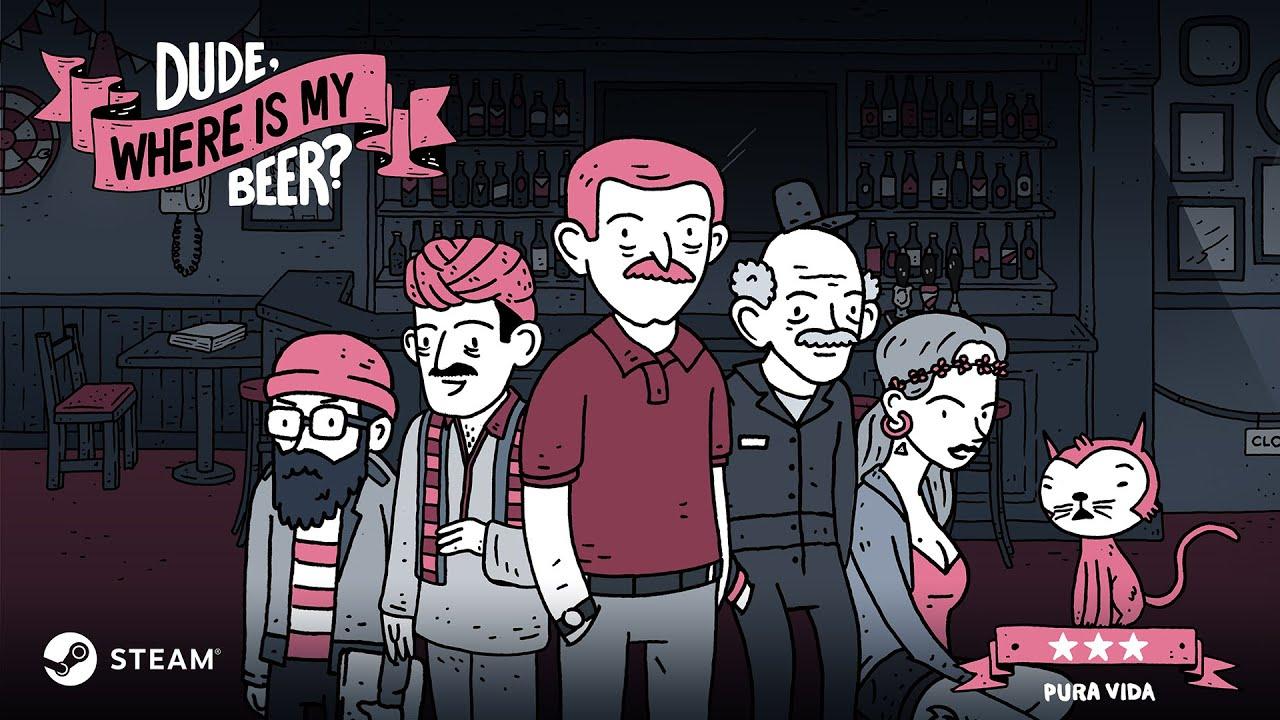 More about the developer:
With no game development experience, Arik Zurabian and Edo Brenes spent most of their free time during almost two years creating a hand drawn point-and-click adventure game about a simple middle aged man looking for a pilsner in a world of craft beer loving hipsters. As fate would have it, Arik (Norway) would meet Edo (Costa Rica) through the vast cables and airwaves of the Internet; and after a few conversations and a failed crowdfunding campaign they decided to go on with the game as a personal project. From a great premise, the world surrounding the main character began to grow; it expanded so much that a project that was supposed to be done in a few short months had no possible solution other than for it to be worked on for two long years. The result, after countless hours of work, is an Opera Prima for these 2 creators that took an idea and made it come true. Entrepreneurs? Or just two random naive people with love for what they were making, believing that this was something the world wanted to have? Either way, "Dude, Where Is my Beer?" was made with dedication and hardship, and the creators are very pleased with the result and as they both say: "This is something we wanted to play, so we did it".
You can buy it on Steam.
Some you may have missed, popular articles from the last month: