Return of Them: Eye of The Storm is the final update of the season for Don't Starve Together and so it's going off with quite a big bang along with a good discount too.
"With the three lunar altars now complete, the truth at the center of this ancient mystery will finally come to light...
They've been here all along. Don't Starve Together: Return of Them - Eye of the Storm is now available for all players. With this conclusion of the Return of them Story Arc, worlds collide as old threats and familiar faces make themselves known."
Check out the update animation short below: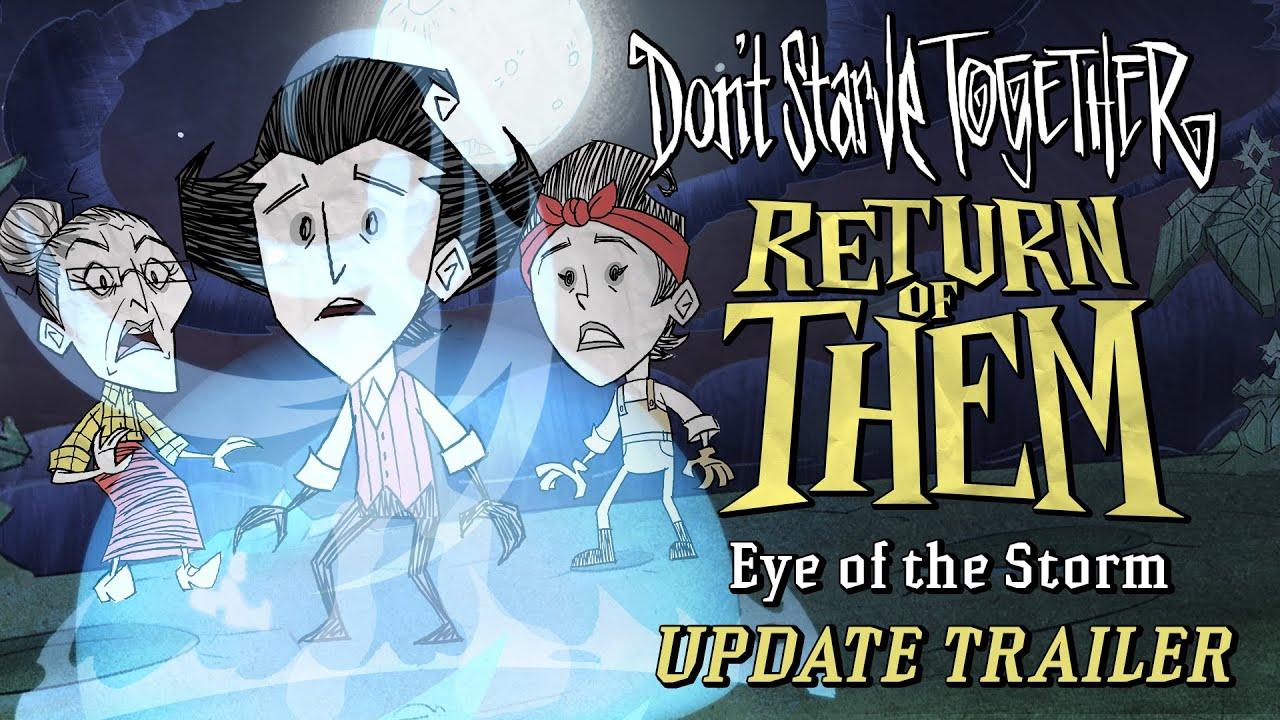 They're not actually giving away too much about the update either. Here's all they announced:
Major Changes:

Added Moonstorm Event
You're just going to have to see for yourself

Bug Fixes

Fixed a bug causing stuff to drop off boats during lag or an autosave.
Lichen can now be fed to beefalo, pigs, ect.
Fixed a bug causing a crash if you hovered over the mole trail fx while holding the beefalo bell.
Fixed a bug causing the spawning time to not queue for a number of things (Wobster Den, Splumonkey Pods, ect) if they were offscreen when the spawn time finished.
Fixed a bug causing the Celestial Sanctum to have no mini map icon.
Greatly improved performance for worlds with lots of lights in the world.
We're going to see plenty of updates to DST after this. Klei would be crazy not to keep pushing it, considering it's still extremely popular. They said their team has been working hard on the next set with next month getting "a couple of cool updates" and there's going to be a new Summer event named "The Midsummer Cawnival", plus another character is being refreshed soon too.
A fantastic time to get into a thoroughly enjoyable co-op survival game, from Klei Entertainment who have been a very Linux-friendly developer.
Buy it now on Steam with 66% off until May 10.
Some you may have missed, popular articles from the last month: