Office Point Rescue Deja Vu is a brand new retro-themed first-person shooter from Magellanic Games, a bigger expanded version of the original from 2020.
"Terrorists have invaded and taken hostages in the Emeraldalo Corporation's headquaters.  Agent Foldon is assigned to infiltrate the building, dispatch the terrorists, rescue any surviving hostages and gather intel."
Check out our gameplay footage below to get a taste of it. The gameplay was on Easy mode, as I didn't want to spoil any surprises and difficult in the other modes. It gives you a good idea of what to expect though, thoroughly reminding me of some retro arcade shooters that took way too many coins.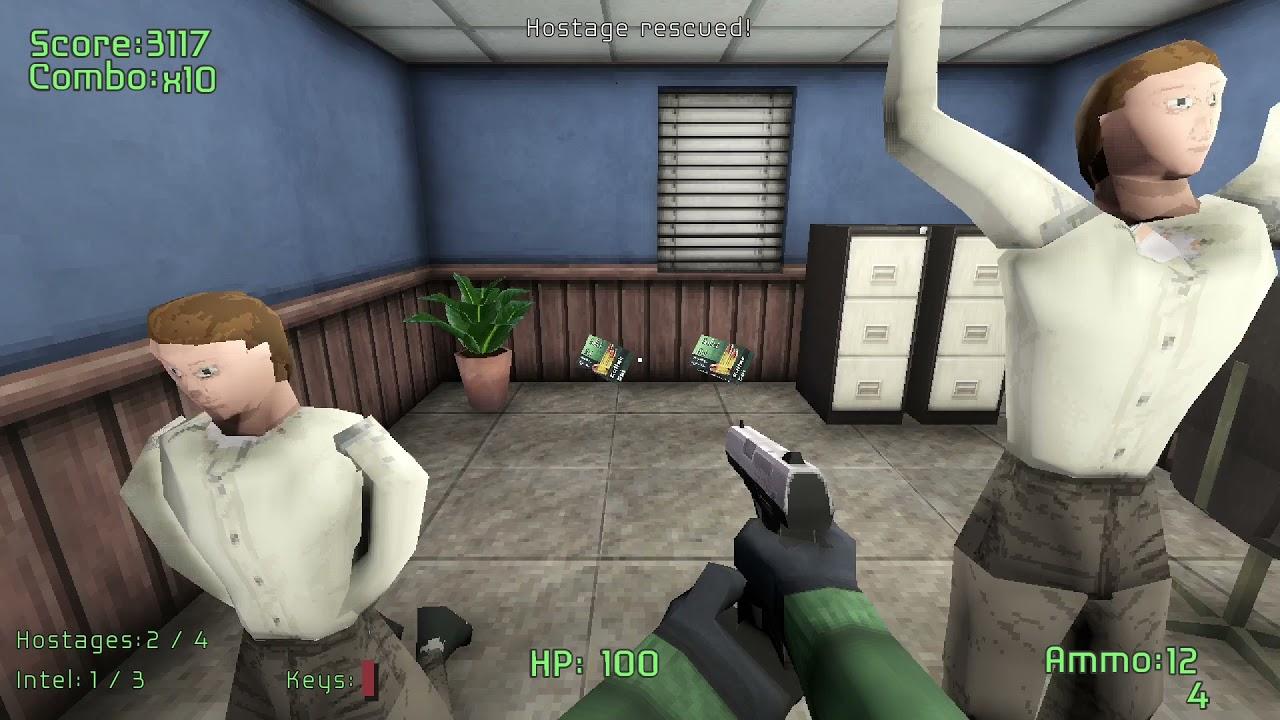 Features:
11 levels spread across 2 routes.  Navigate the office building, finding secrets and rescuing survivors. 
Utilise 4 weapons to fight back foes - pistol, shotgun, sub-machine gun and the mighty lightgun.
Choose from 3 tuned difficulties.
Save your progress.  Return to the last level you reached with all your items, guns and ammo.  No need to play through in a single sitting.
2 Additional unlockable modes - Giant Head Mode and Lightgun Mode
Switchable graphics mode, enjoy in the original low-resolution mode or in clear, crisp high resolution.
Full retro midi-like soundtrack.
Find it free on itch.io. While free, you can donate to the developer when you go to download it if you feel their work is worth supporting.
Some you may have missed, popular articles from the last month: