Free Game Friday! Fancy trying out something completely bizarre? EXsynchronos from developer Ravee is a true cyberspace adventure and it looks fantastic visually.
The developer describes it as a "transhumanist action packed cyberspace metahorror" and frankly that's about as good a description as you're going to get on this one. It's a complete visual overload on the senses with puzzles, exploration, platforming and shooter elements, all wrapped in a dense atmosphere. You control a Pr0x (Process Resurrective gh0st eXistence), "one of the most advanced virtual technologies that was ever developed" possessed by a human soul.
Prepare for lots of flashiness: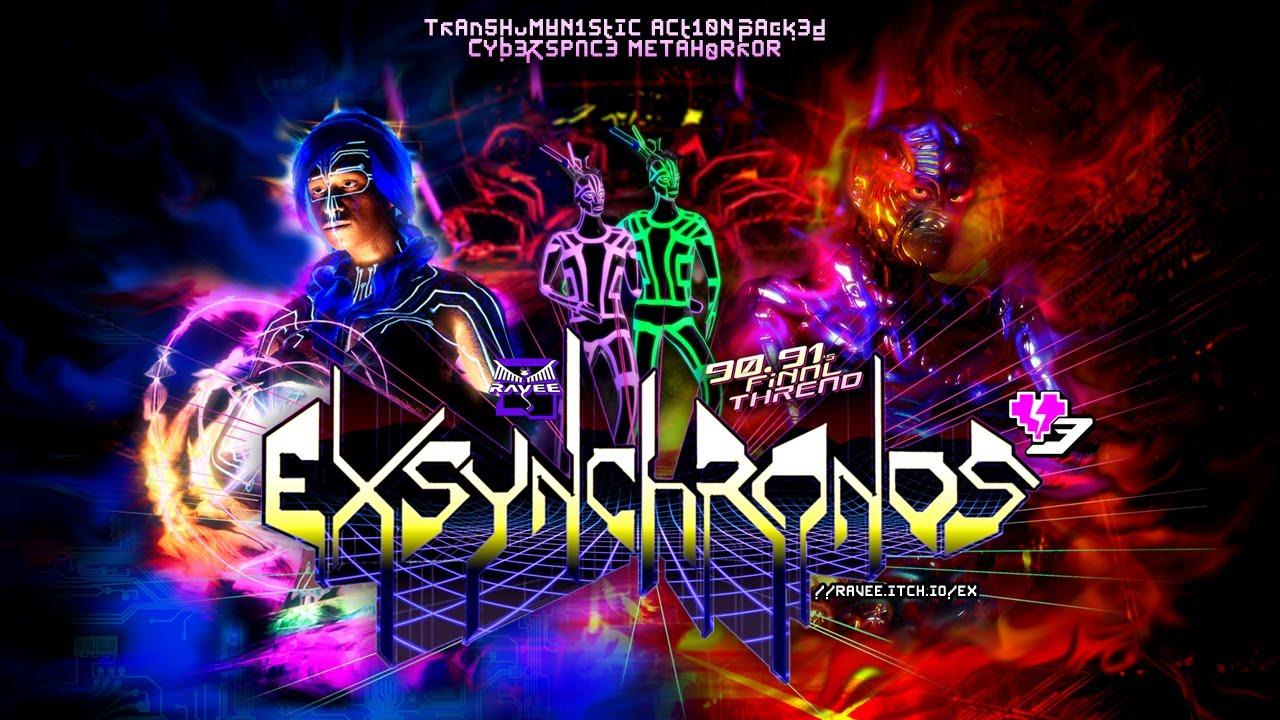 There's a huge and completely wild story behind it too. In fact, it's actually part of a series with this being the third (although you don't need to have played the others). Feel free to check out meloveyou and awaren3ss as the first and second episodes if you want the entire story but it's all quite disconnected.
When you download EXsynchronos, you get an 18 page PDF full of lore and words from the developer at the end, it's truly something to read through.
Play free on itch.io. You can donate if you like it when downloading.
Some you may have missed, popular articles from the last month: