The Invisible Hand is a first-person stockbroker experience where you try and get rich quick, while you work for the trading firm FERIOS. Your only job is to make money and as much as possible.
Just like the real thing you will buy when they're going up, sell before you make a big loss and make as much commission as possible. Of course, it's not that simple. This is, after all, a game. You can find ways to make things easier, like lobbying an influential group to affect the market or even drive down an entire currency to boost your margins. It's a cut-throat world out there.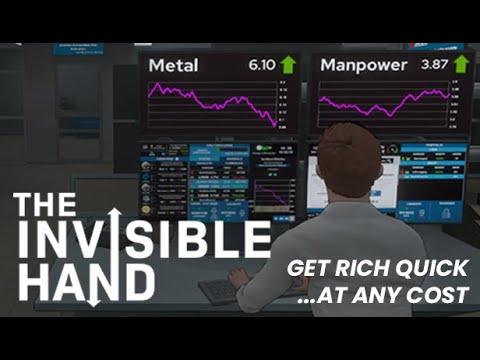 Developed by Power Struggle Games, a French game development collective "cheekily intent on dismantling Capitalism from the inside", through games and they say they're "unabashedly political".
On Steam, the developer mentioned a Linux build has now been provided and they're looking for feedback on it.
Check it out on Steam.
Some you may have missed, popular articles from the last month: