After already being available on itch.io, the free teaser for Drova - Forsaken Kin is now available on Steam and it's been upgraded for the new release.
"Drova - Forsaken Kin is an Action Based RPG filled with handcrafted open world adventures inspired by the much renowned Gothic game series. A society has discovered the power of a dead empire: to capture the spirits that govern nature and rule over them instead. However, the anger of the remaining spirits divided them. Where will you stand?"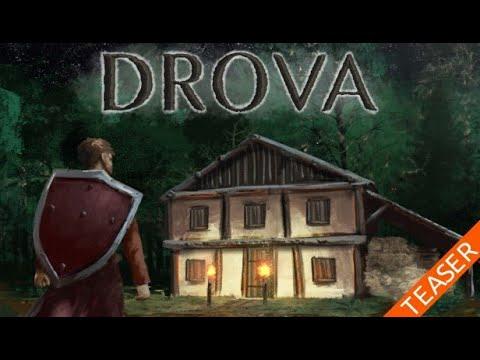 Features:
Dynamic World
Journey through a lovingly crafted world filled with danger and mysteries, and witness the lasting impact your actions will have on your environment.
A Divided Society
Become a part of an isolated society grown from the ashes of a dead empire. Where will you stand when ambitious factions plunge the world into chaos?
The Spirits of Nature
Explore nature and encounter the spirits that rule it. Seal them and learn to use their power for yourself. But be prepared for the consequences of their anger to change your world.
The full version is planned to release in 2023, with this teaser being a very early slice of what to expect. The developer mentioned plenty is still to be added, graphics will be upgraded before the full game and so on - all the usual you expect from an unfinished game. Definitely worth a go now though, especially with the intriguing combat mechanics.
Now that it's on Steam, even more people can try it out who missed it on itch, plus they said the teaser on Steam has some exclusive extra content. Check it out on Steam and itch.io.
Some you may have missed, popular articles from the last month: