MAZEMAN is a slightly difficult game to pin down to a genre or explain it properly. You run through mazes, collecting gems and to find the key to unlock the exit. It seems like it's going to be pretty fun. Pretty darn frantic too, as you dodge all sorts of weird creatures in each crazy maze level.
Developer Beautiful Glitch recently put up a demo on Steam, which has a Linux build that works great and the full game will be supporting Linux too. There's no release date other than "soon". If you've not heard of the developer before, they're the studio behind the Monster Prom series.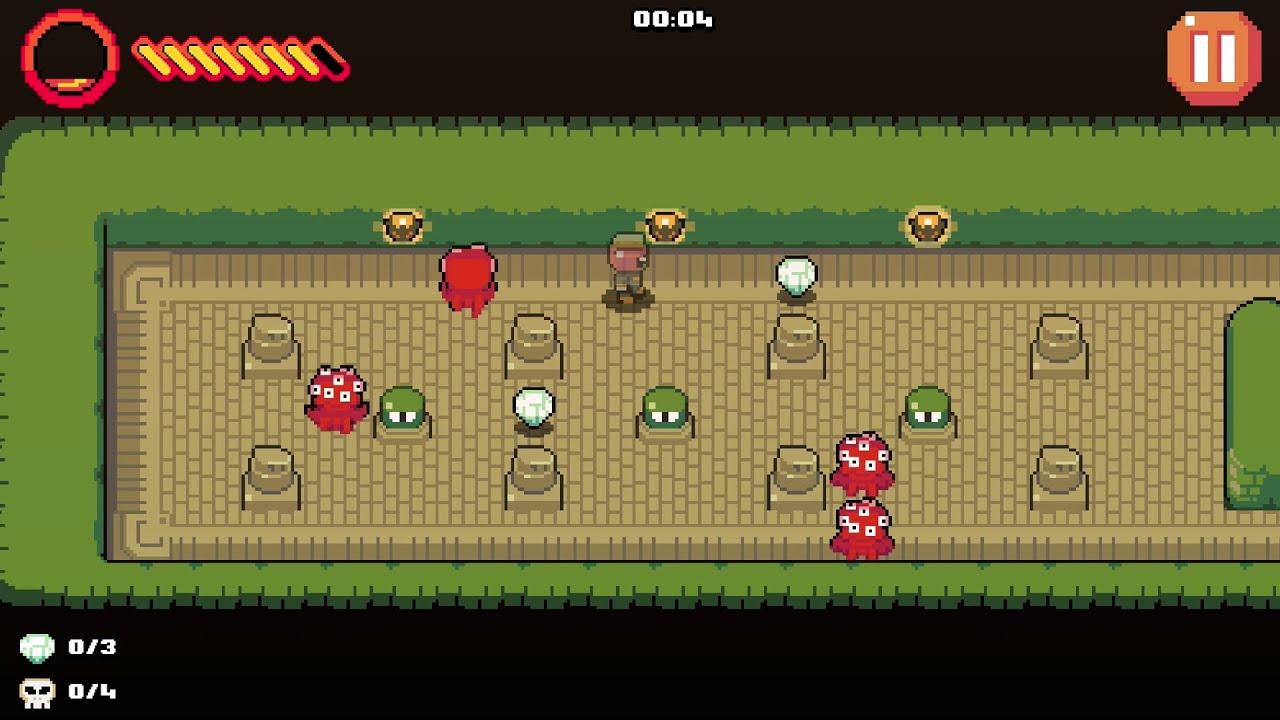 Features:
BEAUTIFUL PIXEL ART - This game is packed with stunning pixel visuales. A true treat for the eyes!
LOTS OF PLAYSTYLES TO CHOOSE - There are 24 available characters, each with its own unique ability. Bombs, guns, swords, shields, mind control, sprints, portals… choose your style and enter The Maze!
LOTS OF DANGERS TO FIGHT - An abundance of monsters and bosses make this a true challenge.
SET YOUR OWN GOALS - The game is fairly difficult, but you can go from challenging to nerve-wrecking by setting your own goals, from just finding the key to collecting the 3 gems of each maze. You can also choose a character whose ability makes the level easier... or go for the most challenging ones!
A FRANTIC PACE - Our most basic inspiration here is clearly Pac-Man: we look for an experience that is fast-paced so it tests your ability and nerves! Your character NEVER STOPS GOING FORWARD (unless it hits a wall, I guess).
A CRYPTIC NARRATIVE -Unfold a mysterious narrative by unlocking very small narrative bits that will serve as bread crumbs… you'll never get to know THE MAZE's whole story, but with enough bits you might start to figure out some things while building some theories!
Check out the demo and wishlist on Steam.
Some you may have missed, popular articles from the last month: