Proton GE (GloriousEggroll) is a community-built version of the Proton compatibility layer for running Windows games on Linux through Steam Play. You could compare Proton GE to the Valve-official Proton Experimental, where lots of extra features and fixes go in that haven't seen as much testing - but both may get you into newer Windows games quicker on Linux.
If you're not clear on what Proton and Steam Play are, be sure to check out our constantly updated dedicated page. It's a special compatibility layer for running Windows games and apps from Steam on Linux.
Over the last month or two, Proton GE has seen multiple big new releases (the latest being Proton-6.8-GE-1) based on Wine 6.5 and it also sees big bumps in versions for the likes of DXVK, VKD3D, OpenXR patches, Media Foundation fixes for getting more games video working and the list of changes goes on for some time.
However, the progress also comes with some issues. As the developer mentions "Due to large changes in wine 6.5+, you will need to remove old/current prefixes for any games launched with this version. Old prefixes will not work." to the point that they made a video (below) to explain the steps and how to troubleshoot.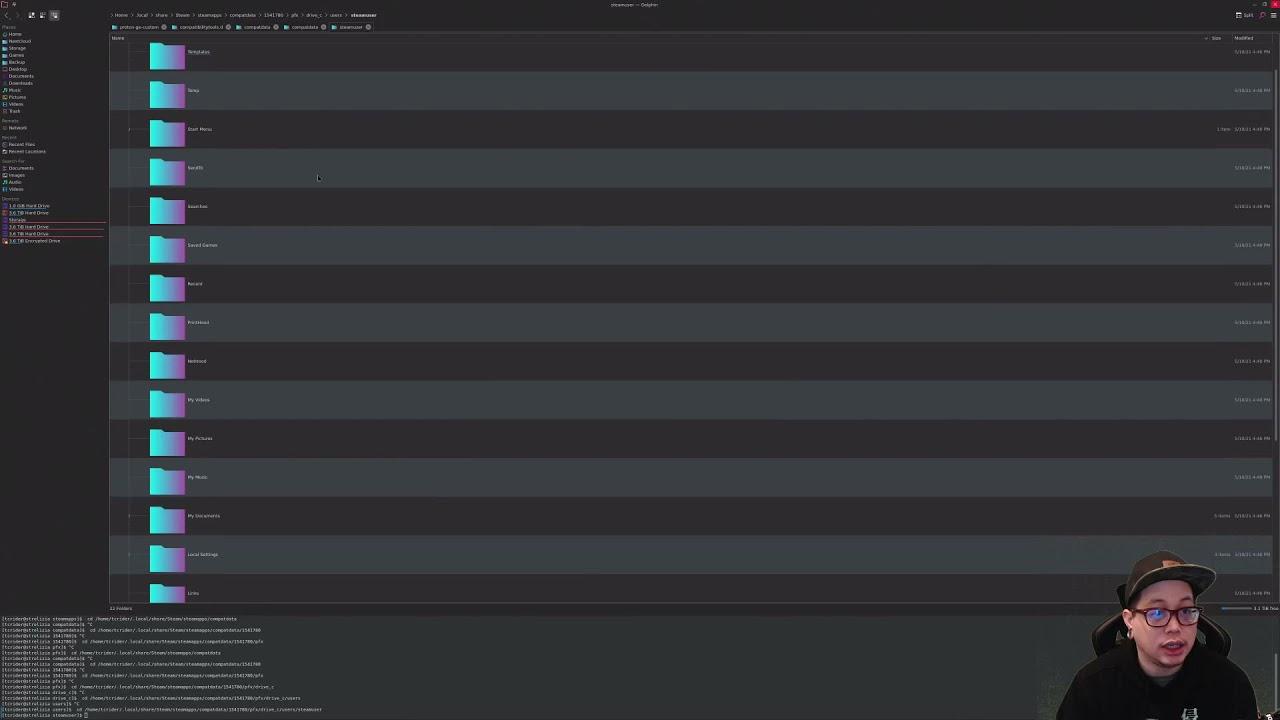 For those who prefer it in text form - to remove a Proton/Wine prefix for Windows builds installed on Linux through Steam Play follow these steps:
Get the Steam App ID of the game, which is the number in the Steam store page URL like Resident Evil Village (https://store.steampowered.com/app/1196590/Resident_Evil_Village/) being 1196590.
Right click the game on Steam, go to Properties and Installed Files and then Browse to open the data folder.
Two directories backwards brings you to "steamapps" and inside there is a "compatdata" folder.
Inside compatdata there will be a folder with the correct Steam App ID — simply delete the folder. However, before deleting, do note it may have saved games stored inside you need to backup. this is a per-game thing so be sure to check first and backup if needed. One of the easiest ways to find out where a game saves, even with Proton on Linux, is probably through our friends at PCGamingWiki.
(see the below note first).
Launch the game again, a new prefix will be created giving you a fresh setup of the Proton version for it.
Some you may have missed, popular articles from the last month: