ALTARI GAMES and DANGEN Entertainment recently released Lost Ruins, an action-platformer metroidvania. A game that's taken me by surprise on how wonderful it is to look at. Note: key provided by Dangen Entertainment.
It has some excellent pixel art, blended together with tons of modern touches. There's lots of fancy lighting effects, giving it a feel a bit like Dead Cells, with the shiny glow of something like Noita. Add to that the cast of cute anime styled characters and their silly voice effects for fights it makes it quite a treat to play through. That is, if you can get over the ridiculous idle animation for the protagonist that makes it look like they're about to wet themselves at any moment.
Lost Ruins is all very - Kawaii.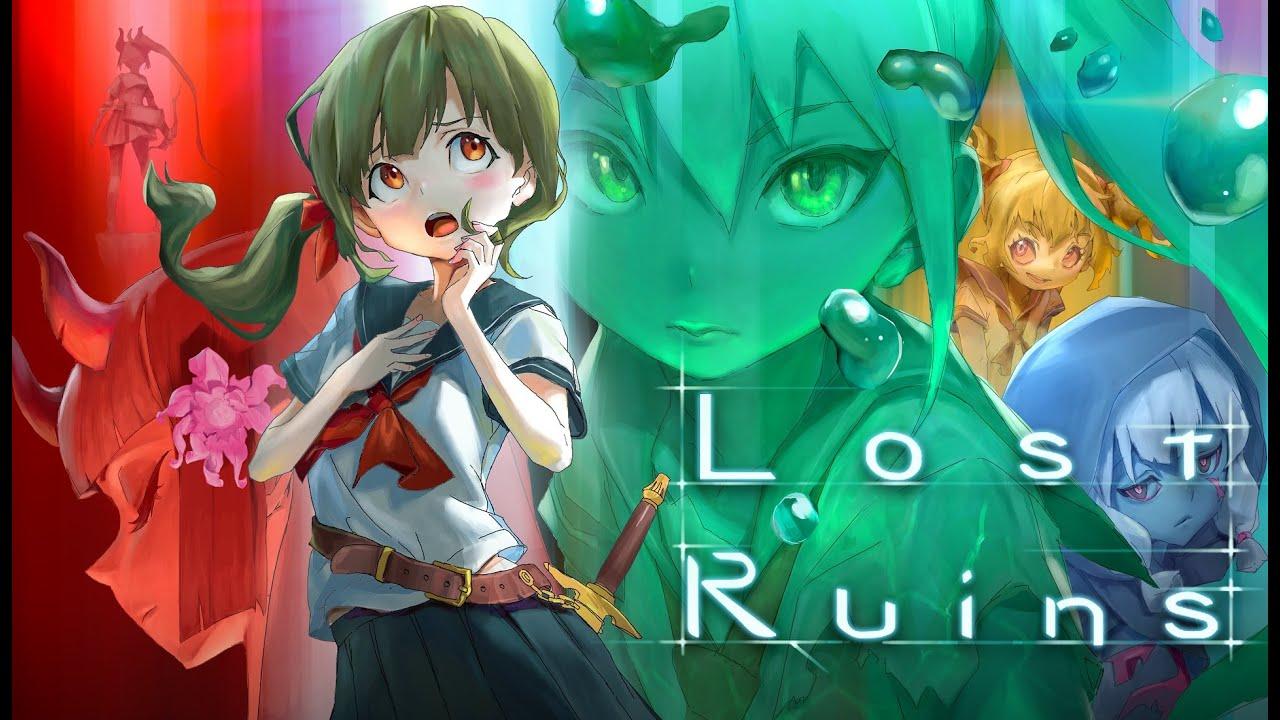 The story setup isn't particularly interesting honestly though. Using the very much tried, tested and somewhat tired amnesia element. You're a modern looking girl, who wakes up in a dungeon full of monsters with no memory of who you are. So you set off on a journey through the ruins to try and figure out what's going on. Pretty standard stuff which it thankfully makes up for in the gameplay and the supremely good artwork.
Lost Ruins, they say, is a survival experience. Made primarily for those who enjoy some tough combat, keeping an eye on your items to keep your health and mana up and exploration. However, there is a more relaxed mode for people who want to focus more on the story too.
When it comes to the combat, it can be quite tough. One of the reasons it's tough are the weapon timers. Some melee weapons feel far too slow and unwieldy, that you end up getting hit a bit too often because you've gone to attack and it's just too slow to action. This is something that others have griped with it on, so it's definitely not just me. The developer has put out a few patches since release, one of which to improve the input and it definitely got a little better. Meanwhile the ranged weapons feel mostly fine, and quite fun to use too because of the variety to them all.
You really have to think the combat through too. Liquids can get set on fire, conduct electricity, spread poison and more. What can hurt enemies, might backfire and hurt you if you're not careful. It's definitely not a game to run through quickly, which is part of why I adore it. That first boss battle though, ouch.
So much of it is just designed so exceptionally well from the graphics to the enemies, it's honestly fantastic. It's made me laugh a few times as well, especially the enemies that love the water that let off a little scared shriek when they see you, makes me chuckle every time I see them.
The Linux version has been running beautifully. If you love a good metroidvania styled game, this is a nice and easy recommendation for you to pick up.
You can buy it from GOG.com, Humble Store and Steam. Sadly the Linux build is not on itch.io yet.
Some you may have missed, popular articles from the last month: