Mighty Goose from Blastmode, MP2 Games and PLAYISM was announced recently ready for release on June 5. It looks incredible and it will be supported on Linux.
A fast paced run & gun shooter starring a bounty hunter Goose. Use epic weapons and devastating war machines to battle against screen filling bosses and hordes of enemies. At the core Mighty Goose is a tight side scrolling run & gun shooter that will test your skill, timing, reflexes. Building upon that solid arcade base, the game adds a ton of crazy weapons, warmachines, upgrades and secrets.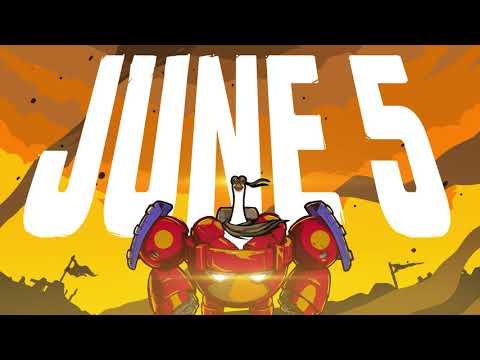 While Linux is not yet noted on the Steam page, the developer was very clear on the Twitter announcement post that Linux is going to be there too which is awesome. MP2 Games who are involved have done an exceptional job on previous ports like Baba is You, Cyber Shadow, Iconoclasts, Freedom Planet, Petal Crash, Knytt Underground and many more so we expect the Linux version to work very nicely given their history.
Features:
Fast-paced run-and-gun experience with tight controls.
Battle against screen filling bosses that will test your skill, timing, and dodging
Customize your playing style using a combination of upgrade chips, secondary weapons and assist characters.
Pilot devastating war-machine vehicles to decimate large groups of enemies.
Beautifully crafted vibrant pixel art worlds, vehicles and characters.
An amazing soundtrack featuring crunchy synth-rock and funky jazz-fusion melodies. Composed by Dominic Ninmark (Moonrider, Blazing Chrome, Gravity Circuit).
Check out Mighty Goose on Steam.
Some you may have missed, popular articles from the last month: