NVIDIA did a big splash at Computex 2021 with the expected announcement of two new top-end GPUs and quite a big surprise for Linux gaming with the official inclusion of NVIDIA DLSS for Proton. Don't know what Proton is? Check out our dedicated Steam Play Proton section.
They said in their official email press release that this is a collaboration between "NVIDIA, Valve, and the Linux gaming community". Currently DLSS is already in the NVIDIA Linux driver (since July 2020) but it doesn't work with Proton right now but that's about to change, so you'll be able to use "the dedicated AI cores on GeForce RTX GPUs to boost frame rates for their favorite Windows Games running on the Linux operating system". NVIDIA said support for Vulkan games is coming this month, with DirectX titles coming "in the Fall".
An NVIDIA engineer also sent us over the links to the freshly squeezed and juicy Pull Requests to get things moving for Proton and Wine:
So the upcoming NVIDIA 470 driver series should not only have the Wayland support work in, to allow for hardware accelerated GL and Vulkan rendering with Xwayland but also to extend DLSS on Linux to Proton too. That's going to be their biggest driver release for some time.
As for the new GPUs, their new top of the line gaming flagship is the GeForce RTX 3080 Ti which isn't quite as expensive as the 3090 while still offering up some ridiculous performance.
GeForce RTX 3080 Ti - it will be available June 3rd starting at $1199. Here's a comparison:
|   | RTX 3090 | RTX 3080 Ti | RTX 3080 |
| --- | --- | --- | --- |
| NVIDIA CUDA Cores | 10496 | 10240 | 8704 |
| Boost Clock | 1.70 GHz | 1.67 GHz | 1.71 GHz |
| Memory Size | 24 GB | 12 GB | 10 GB |
| Memory Type | GDDR6X | GDDR6X | GDDR6X |
RTX 3070 Ti - it will be available June 10th starting at $599. NVIDIA said the 3070 has been their most popular of the Ampere line so they've decided to turbo charge it too.
Here's another comparison:
|   | RTX 3070 Ti | RTX 3070 |
| --- | --- | --- |
| NVIDIA CUDA Cores | 6144 | 5888 |
| Boost Clock | 1.77 GHz | 1.73 GHz |
| Memory Size | 8 GB | 8 GB |
| Memory Type | GDDR6X | GDDR6 |
While they both look and sound amazing, the question is: will there be any stock? We're fully expecting them to completely sell out in minutes just like everything else over the last year. NVIDIA announced that both cards will be shipping with a "reduced Ethereum hash rate" to make them less desirable to miners. Will it be enough though?
Watch the full key note below: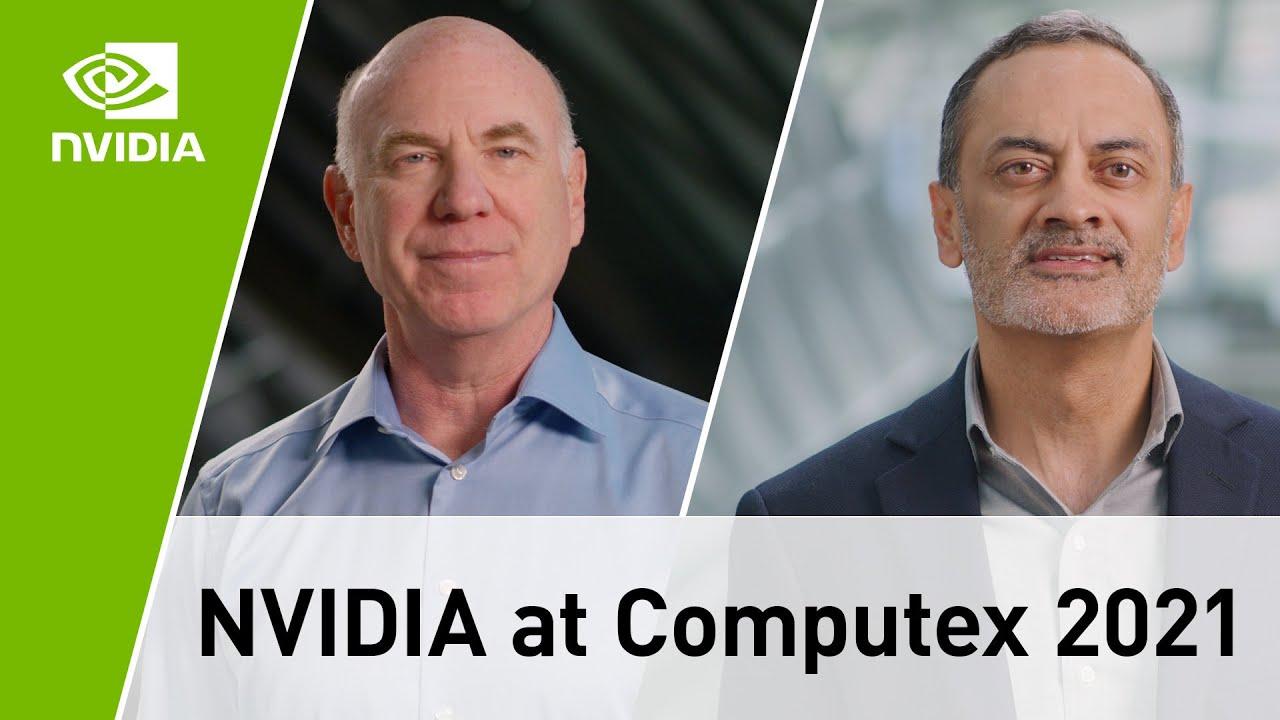 Some you may have missed, popular articles from the last month: