2020 and lots of 2021 were weird for a lot of reasons, especially with the quarantines due to COVID-19. Nainai's Recipe is a game about learning to cook, with a little distanced help from your grandma.
"Open your fridge, choose the ingredients, examine, chop, seasoning, heat, and taste them. During the lockdown, you start to learn how to cook from your dear grandma. Nainai's Recipe is a game that captures the cooking feeling in stylized visuals. And a family story about how we lived together in a special way during 2020."
You get a fair amount of freedom in what you cook too, with the tips from dear old nan only being a guide. I've ended up creating some dishes that we shall never speak of, because they might actually kill you but they sure did look good.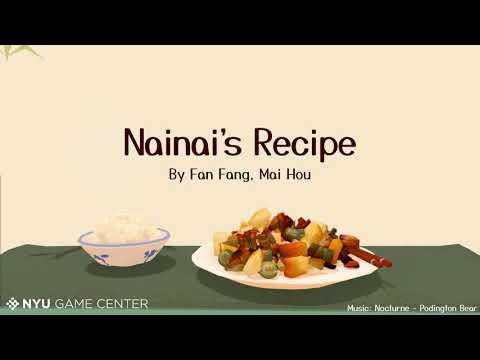 Features:
Maximum control - no preset ingredient slice texture, no performance-oriented steps,  we want you to enjoy cooking a meal from start to finish.
Food to a larger food tradition - We curated a stylized kitchen with strong flavor about a Chinese kitchen, including appliances, condiments, and food choices.
Bonding moment with Nainai - During this difficult period of time, you will have more chance than ever to talk to your Nainai and know her story!
The developer put up a Linux build recently after being asked about it. In my own testing, it works great. Looks like a wonderful casual game to keep an eye on for the full release yet to come.
Check out the current demo up on itch.io.
Some you may have missed, popular articles from the last month: