Giving some high marks for some hilarious originality here overall, Frogun looks delightfully charming as a "PS1/N64 era styled platformer" with a great style. With Linux support fully confirmed by the Kickstarter page and the publisher, it's another great title to look forward to.
"Game like it's the 90s all over again with vibrant, colorful, crispy pixelart lowpoly graphics, in modern high resolutions, while jumping, shooting and solving little puzzles in the spirit of good ol' platformers."
It's going to be a highly interactive game too, with levels full of things to mess with like bouncy mushrooms, finding levers to open gates and much more. Plenty of places in the levels will also have several ways to get through them, allowing for a little exploration and experimentation to figure out the best way. You're going to want to keep an eye out for various secrets too. Check out the trailer: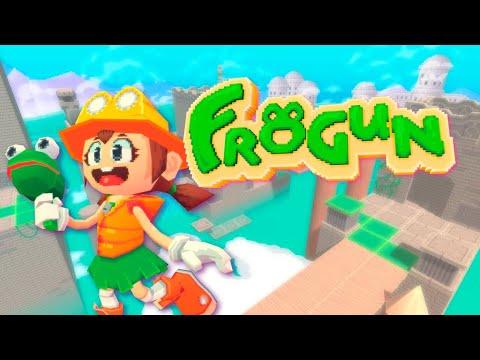 Features Planned:
Explore five zones full of levels, secrets, treasure and adventure as you delve deeper into the ruins of Beelzebub's ruins.
Grab on stuff, activate levers, or zipline around with the help of your trusty Frogun.
Save Renata's parents from certain doom and help her prove to them she's a worthy explorer.
Target platforms: PC (Windows, Linux, Mac), Nintendo Switch, Xbox One, Xbox Series X/S, PS4 and PS5.
Target languages: English, Spanish, German, Japanese, and more.
With the crowdfunding campaign their initial goal of €5,000 has already been doubled. With 28 days to go, so the developer is clearly hitting a mark with some potential players here.
You can fund it on Kickstarter and wishlist / follow on Steam.
Some you may have missed, popular articles from the last month: