A mixture between factory sims like Factorio and puzzle elements like something Zachtronics would make, Warp Factory could be your next purchase.
"Unleash your inner engineer and build factories to produce objects of every shape and size! Use a powerful system of portals to reconfigure the very nature of space itself to conform to your desires! Warp Factory is an automation puzzle game consisting of many varied challenges - produce intricate shapes one block at a time, build intelligent systems that process randomized input, carefully assemble strange pieces into larger segments."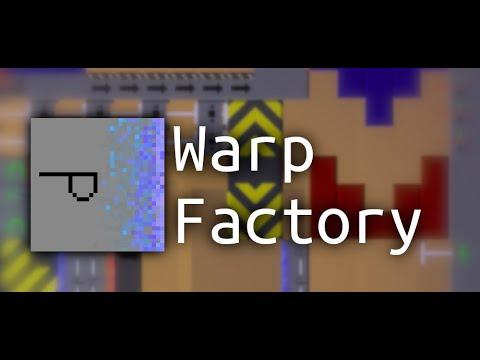 They say it has a "unique" physics engine behind it powering along welders, portals, pistons, sensors, magnets, wires and some surprises that they won't tell us about. You get to play through a full campaign featuring over 90 individual factory puzzles to solve.
While it might not be the best looking game around, it appears to make up for it with some superbly clever game mechanics that will leave you thinking, or just sitting back to appreciate all the moving pieces whirring and ticking along. Nice to see even more games try out such a game idea!
You can buy it on Steam.
Some you may have missed, popular articles from the last month: