Book of Travels might end up being one of the most innovative online RPGs to come along in some time, and we'll be able to see what it's all about on August 9.
"Join Book of Travels and become part of a unique social roleplaying experience that doesn't hold your hand. Inspired by genre classics, this is a serene adventure that sets you adrift in a fairytale world... it's also an invitation to roleplay without the restraints of linear missions and plotlines. Feel at liberty to travel the free wilds and vivid cities of the Braided Shore peninsula. Wander deep into the layers of this hand-drawn world, stumble upon its hidden places or unravel one of its many mysteries. There is no overarching goal and no real beginning or end, but for mortal characters the stakes can be high."
They call it a TMORPG "tiny multiplayer online role-playing game", as you will be able to come across other players but in very small numbers per game. You also can't chat normally, as you need to learn the special symbol language used.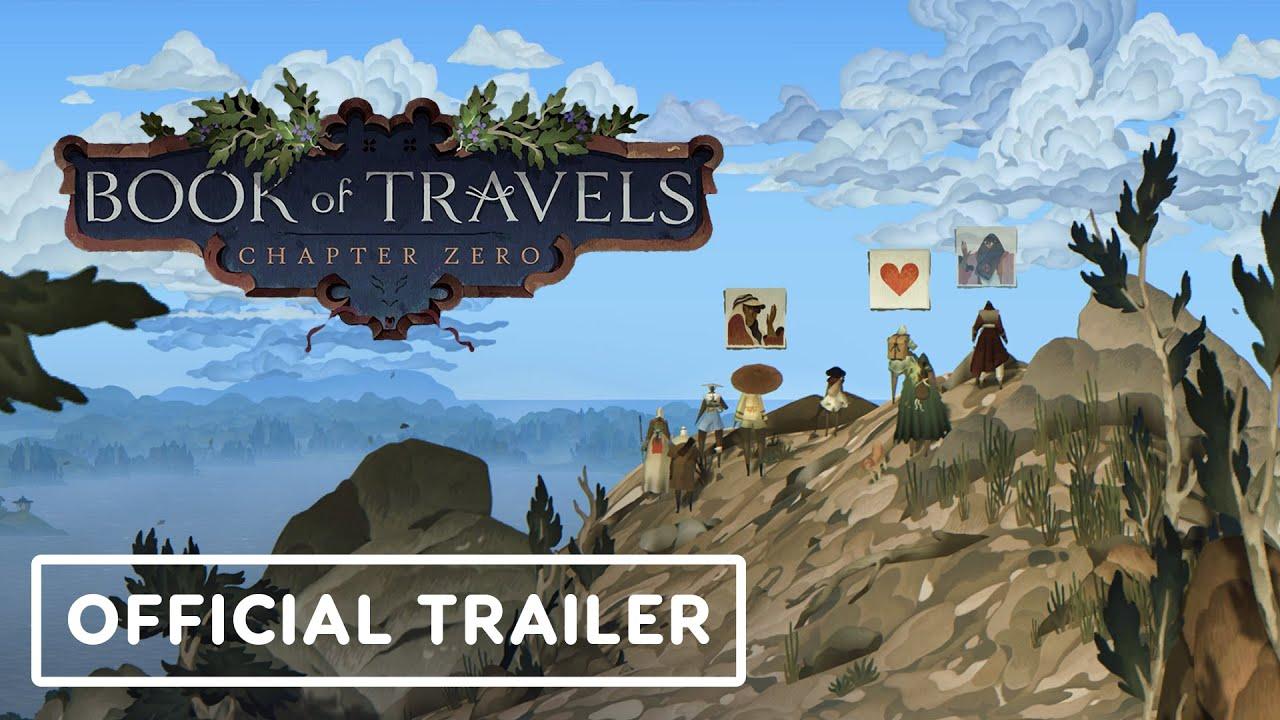 Sadly, Might and Delight did also recently release Shelter 3 which was supposed to have a Linux build but it appears it was quite a failure overall and we had it confirmed they've all just moved onto Book of Travels. Everything we've seen still clearly has Linux there so we're good to go for it on August 9 for Early Access. Update: They emailed to say "Linux won't be available for EA I'm afraid, but we will be working on getting it to you as soon as possible!".
Features:
Authentic roleplaying and individual playstyles
Pick one of 20+ Forms in a detailed character creation sheet that focuses on personality and identity rather than stats and classes. The game allows you to play in a style that matches your character and to set your own personal goals. Are you a danger-seeking adventurer, a stoic practitioner of magic binding, or a carefree tea drinking gambler?
Boundless narrative that won't hold your hand
Your travels will present you with countless randomly occurring events making your story unique and each session different from the last. Peel back the layers of diverse plotlines and discover an immensely deep fairytale world.
A beautiful world of uncertainty
An intricate and unique world that draws inspiration from old-world fairytales, Eastern mythologies and early industrial eras. Tons of intricate events chains that unlock items, characters, deep world secrets, and hidden gameplay features and tricks.
Innovative RPG systems
Define your character by unlocking and mastering 300+ abilities, magical skills and passive feats that will have a huge impact on your character and open up different experiences of the game. Gain experience in numerous ways: by exploring, being courteous, gathering and trading. Battles can be rewarding, but you will learn more in defeat than in victory.
You can follow Book of Travels on Steam, and they're still accepting pre-orders on BackerKit.
Some you may have missed, popular articles from the last month: