After quite a success with the first episode being free, along with a very successful Kickstarter campaign, the second episode of Scarlet Hollow is now available. You can still play the first episode free but the main thing now being available at a cost in Early Access includes the second episode, along with more episodes coming up to a total of seven.
Even if you're not usually into adventures styled like a visual novel, Scarlet Hollow is easily worth going through, especially with it being designed by award winning graphic novelist Abby Howard.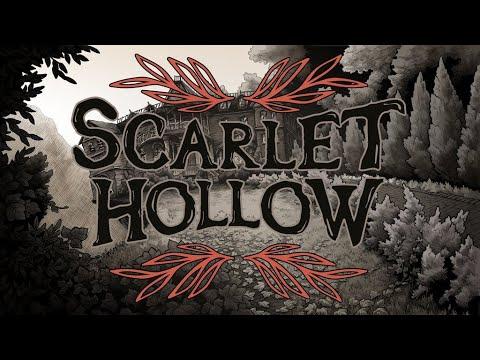 Features:
A heavily branching narrative where your choices matter. The relationships you forge and the decisions you make will dramatically alter your journey.
Terrifying and funny. Charming characters and snappy dialogue flip to pulse-pounding horror at a moment's notice.
A complex relationship system that changes how characters act around you. Characters don't just like or dislike you. Become friendly rivals, bitter adversaries, best friends, or mild acquaintances with everyone in town based on how you approach the story.
Trait-based dialogue and role-playing. Scarlet Hollow's dialogue system is driven by role-playing elements that let you choose who you want to be. Are you quiet and observant? Hot and clueless? 21 different character builds change how you interact with the world and how your story unfolds.
Original monster designs inspired by Appalachian myths and cryptids. You won't find any predictable vampires or zombies here.
Five romance options. Whether you're into goths, dads, Youtubers, mysterious recluses, or lo-fi beats to study and water your plants to, we've got all your bases covered.
Dozens of meticulously hand-drawn and traditionally inked backgrounds. Every background in the game is drawn by hand and inked on massive 19x24 inch paper.
Hundreds of immersive sprites. Each major character has dozens of hand-drawn sprites that interact with backgrounds and capture a full range of lighting, emotion, environment, and outfit changes.
Episodes will see regular release up to the final seventh sometime in October 2023. So it's a while away until it's going to be completely finished. Currently, you can probably get a good 3-4 hours out of the first two episodes, longer if you wish to try different options.
Find Scarlet Hollow on itch.io and Steam. If you wish to try the free episode it's also on itch.io and Steam.
Some you may have missed, popular articles from the last month: