Like Stardew Valley in space, the crowdfunded One Lonely Outpost has a brand new trailer out which appeared during E3 and it's a pretty good one.
Farming life sims are all the rage, clearly. We've seen so many of them appear and somehow they all seem to add a slightly unique spin on it. Still, it's hard to beat Stardew Valley but with the sci-fi edge to it One Lonely Outpost definitely has piqued my personal interest. Especially with the genetics side of things, with you able to mix things up with robo-cows and gene-splicing to create some weird sounding stuff. Check out the new trailer: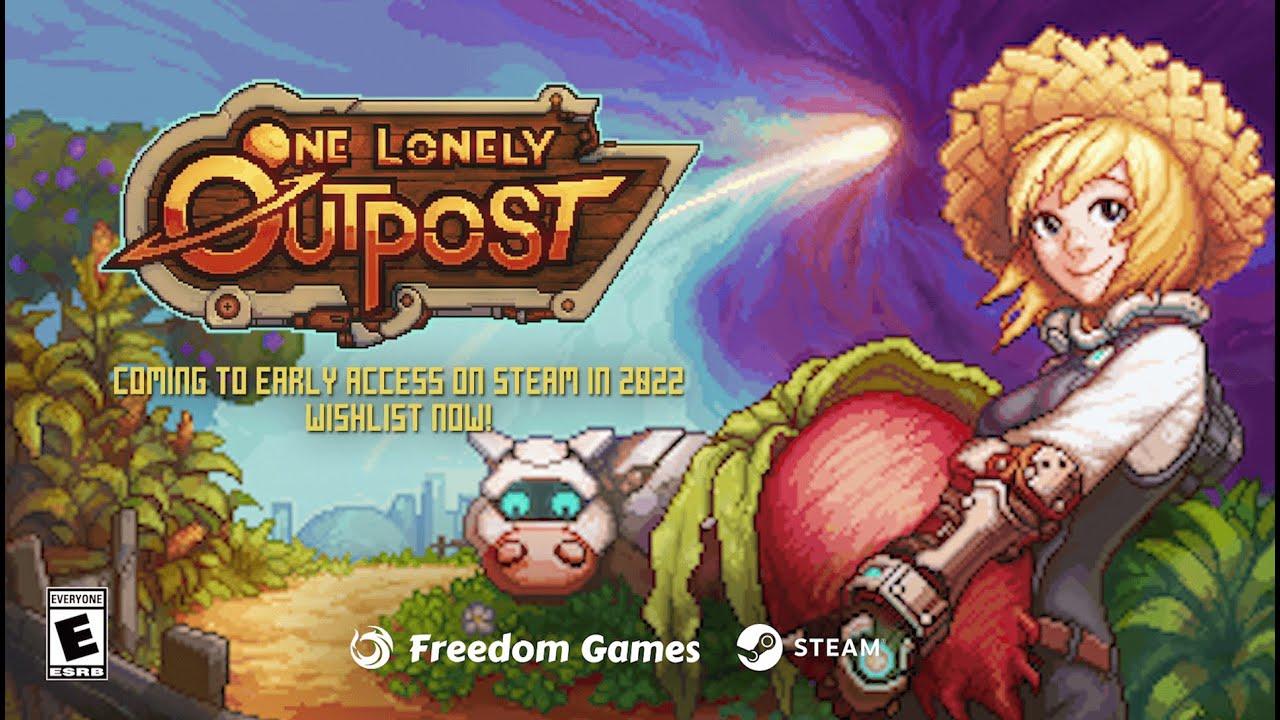 Planned Features / More about it:
Decide: Natural or Synthetic? - Order up some supplies from Delivz-On, fertilize the ground, and plant crops with a unique tending mechanic – blow off dust, clip off dead branches, and watch for bugs! Pursue either a Synthetic route with robo-cows and gene-splicing (watch for glowing cabbages), or take the Natural path where you raise Earth-based farm animals and hand-tend your prize crops for premium produce. With either path, the more and better food you can make, the more colonists you can attract.
Build a Community and Forge Relationships - Every colony starts out with just one person (and a robotic pet), but colonists from around the galaxy will come to conduct research and offer other roles or services to help you grow the colony into a full-fledged town. But our career isn't everything in life – befriend your fellow colonists to find fully developed people with their own histories, lives, and dreams. Grow your rapport with more than just gifts from your farm; perhaps even one relationship will result in true romance!
Explore Ancient Ruins - Ancient alien ruins have kept their secrets for millennia -- until you've come along. Discover why a barren world is full of all of the features necessary for life, even though according to top scientists it shouldn't. Puzzle and/or fight your way past the robotic guardians and be rewarded with rare items and a deeper understanding of your new farm planet.
You can follow One Lonely Outpost on Steam, due for Early Access in 2022.
Some you may have missed, popular articles from the last month: