Worldwalker Games have now officially released Wildermyth, a game that very much deserves plenty of attention and it's easily one of the best releases this year.
It plays out like a mix of a party-based RPG with elements of a board game, along with XCOM-styled combat and together it's a beautiful mix. Your party changes and grows over time through different campaigns too, going through relationships with different party members and you're dealing with old age too. All your decisions will have consequences not just for the story progress but for each character too.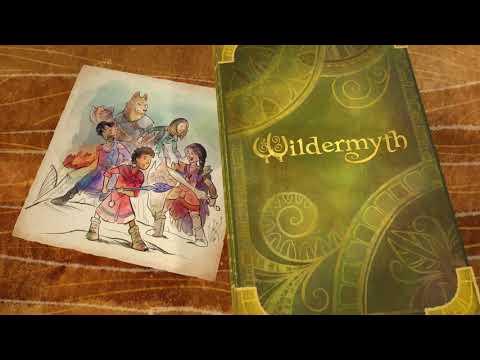 If you've previously enjoyed tabletop RPGs, you're likely going to feel right at home here. It feels a fair bit like that in video game form, and with the truly awesome papercraft inspired style it looks the part too. That feel echoes throughout the whole experience, everything just looks and feels good.
With the way your characters progress, it has a meaning that makes you end up caring about what happens to them. They're not a nameless squad, they have many different likes and interactions depending on how you progress through it. Losing them is tough too on you and the rest of your party. However, how it deals with losing is quite clever too. You get to decide. Do they die right away saving everyone, or do they manage to just scrape away but with a major injury that changes their personal story and abilities? There's so much choice in Wildermyth that it can keep you going on forever.
Reminiscent of tabletop roleplaying, unique heroes are born in unique settings every game. They age, transform, fall in love, disagree, and make harrowing sacrifices.
Each hero brings their own organic history and personality with them, but your choices and combat skills are what decide their paths and outcomes.
All heroes die someday… but you get to hold on to your favorites. Reintroduce them in the next adventure, and over many lifetimes the myths you make will form your own legendary pantheon.
The depth to the game and the characters is a real strong point for the game. At all points in the game something about the world or your characters will change. They might fall in love, retire, or become something else entirely. The depth of it continues once a game is finished too. They call it a myth-making game for a reason. You might hear about them and their exploits in a new game, or see them come back in a later playthrough as a changed person.
Some you may have missed, popular articles from the last month: