Paradox Interactive and Double Eleven have released the latest Prison Architect expansion with Prison Architect: Second Chances and the free The Pen update for everyone.
As expected from Paradox (and they already announced it), they plan to keep updating the base game for everyone while purchases of the base game and DLC enabling them to keep supporting it long-term like this. This free upgrade give you a ton of new objects to build, a new Reception quick-room, a Custom Intake option to get more flexibility with scheduling and restricting prisoner intake, you can order a shakedown to look for Narcotics and more relaxed room rules for building outside.
As for the big expansion, check out the trailer: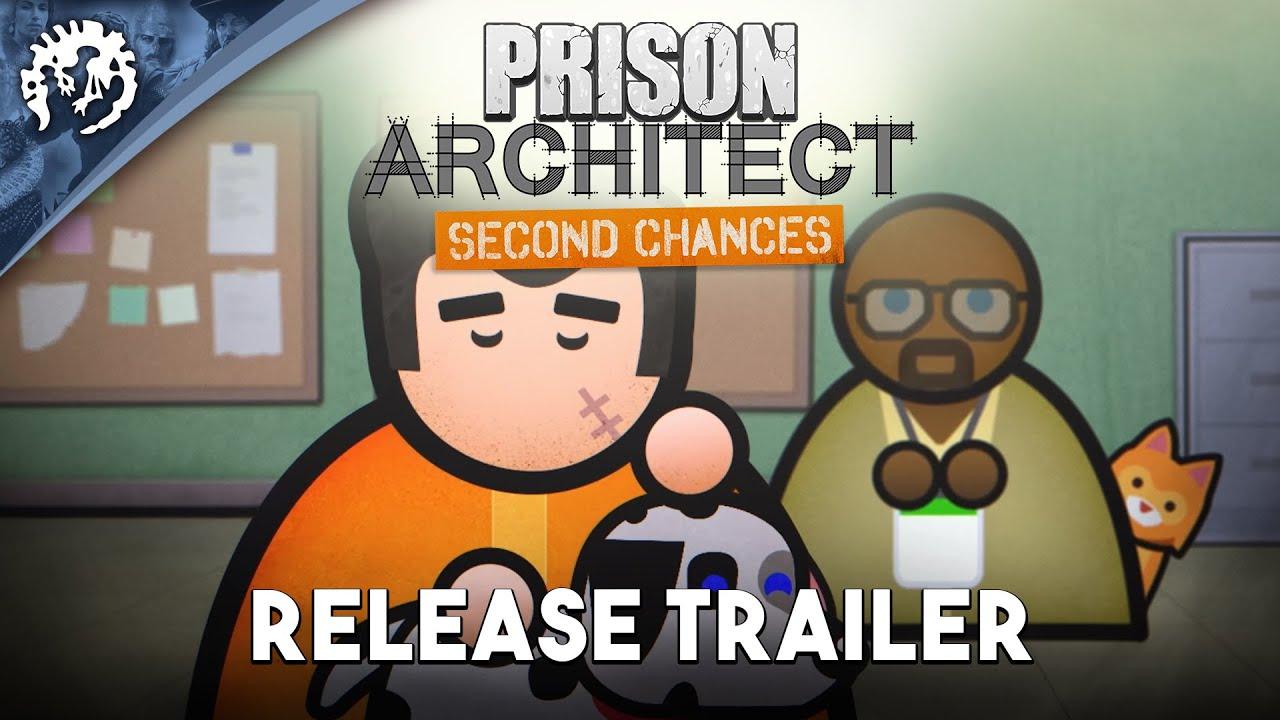 Expansion feature highlight:
Return to Reform: Non-work programs, such as Animal Therapy, Meet & Greet, and Former Prisoner Classes can remove an inmate's negative traits and see improved behaviors.
Good Behavior: Inmates can have their sentences reduced or increased based on their actions and reoffenders can now be sent back to prison. Players will be fined for each reoffender.
Room for Improvement: Inmates with existing or earned work credentials can become vendors to both prisoners and visitors in inmate-run rooms, including a Bakery, Restaurant and Therapy Room. 
Back to Society: Inmates can earn work credentials through experience partaking in different work and training programs.
See the full changelog on Steam.
You can buy Prison Architect from GOG, Humble Store and Steam.
Some you may have missed, popular articles from the last month: